How does Scottish football's emergency loan system work?
Non-Premiership clubs can make loan signings outside of the transfer windows.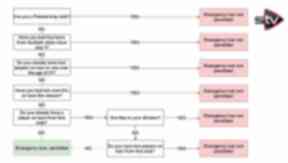 After the drama of transfer deadline day is over, Scottish clubs still find themselves looking to add to their squads as injuries mount up and relegation battles or promotion competition intensifies.
Normally, clubs scour the free agent market for players who can make a difference or fill a gap but there is a possibility for some to bring in players on a temporary basis even once the window has closed.
Hibernian have already used the emergency loan system this season to bring in Kris Commons for a short spell and the club have used the same rule to add Efe Ambrose for the Championship run-in.
Some have questioned the move, asking where the emergency is for a team at the top of the league.
STV has delved into the SPFL rulebook to see what is allowed and what is not for managers still looking for new faces as the clock ticks down on the season.
Types of loan in Scottish football
There are three types of loan deals in Scottish football: the standard loan, the development loan and an emergency loan.
A standard loan can only take place from one transfer window until the next. If a player moves in January, the terms of the temporary transfer must last until the opening of the summer window.
A development loan, as the name suggests, is for younger players and allows some flexibility.
The player can, in some circumstances, continue to play in the Development League or Challenge Cup for his parent club as well as playing first team football for the club he is been loaned to.
The emergency loan is similar to the standard loan but can be used outside of the transfer window.
So what is considered to be an emergency?
An emergency loan is not just for an injury crisis. In fact, there is nothing in the rules stating any special criteria for a club to be eligible to use it. It is just a normal loan that doesn't take place in a transfer window and through until the next one opens.
Can any club use this then?
No. Emergency loans are only available to clubs in the Championship, League One or League Two.
How long is an emergency loan allowed to be?
It has a minimum term of 28 days and a maximum of 93 days.
How many loan players are a club allowed in a season?
There are quite a few restrictions on how many loan players, what type of loan and who they can be loaned from.
A club cannot have more than four players on loan at any one time (excluding development loans)

Clubs cannot have more than one player over the age of 21 on loan at the same time

In any one season, there cannot be more than two players over the age of 21 on loan

Clubs can only loan one player at a time from a single club in the same division

Clubs cannot loan more than two players at a time from a club in another division

There is a maximum of three players from any one club allowed on loan, including development loans
Is there a maximum amount of combined loans?
Yes. Between July 1 and June 30 of the following year a club can only have five players on loan, whether standard or emergency loans.
What about players on loan from clubs outside Scotland?
These are not technically loans and so do not count towards the limits. They are international transfers with a return date so a club can take as many of those players as they wish.
Can emergency loans play against their parent club or in cup competitions?
There is no restriction on what competitions they can play in so long as they are not already cup-tied but loan players cannot play against their parent club in any circumstances.
The club loaning out the player also cannot put any restrictions on who the player plays against.
Does this not only apply to goalkeepers?
No, the emergency loan is available for any player.
However, there is a clause in the SPFL rules that allow them to approve the loan of a goalkeeper "at any time and for any such period".
Unlike the emergency loan, it requires SPFL board approval and the cause of the emergency to be proven.