Fantasy Football 2017: The best dream team names
It's that time of year again when everybody becomes Alex Ferguson for a week or two.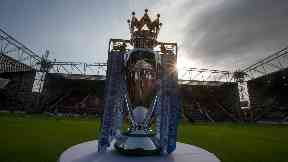 It is that time of year again when we all dust down the old sheepskin coat and tactics board and start studying fixture lists and form books.
As the English Premier League returns this weekend it can only mean one thing - a brand new Fantasy Football season in which even the most novice of fans can dream of title winning glory.
The dream might only last a couple of weeks until you find yourself sitting in the relegation zone with an injury list as long as your arm but we can all enjoy these first few weeks of innocent optimism.
Whether you are in a league with friends, work colleagues or just one of the many millions to take part in the official competitions there is one part we all look forward to.
Coming up with the best, funniest or most imaginative name for your team has become a well loved tradition among football fans all over the world.
The official Fantasy Premier League is the biggest dream team league in the world and had over four million people registered by the 3pm kick offs on Saturday.
That number is still expected to grow significantly over the next couple of weeks as the usual late-comers jump upon the band wagon.
We have took the time to trawl through every one of this year's four million entries (not really) to bring you the best names competing this year.
Among the top contenders we have a few Scottish based entries including Hutton dressed as Lahm, because if you cannot have the best right back from the last decade in your team why not dress the former Scotland international in a Germany number 13 shirt?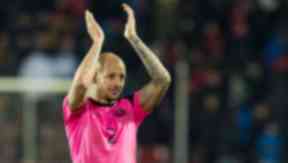 A phrase made famous by Scottish comedian Kevin Bridges also gets infused with the European Champions to become Real Madridye Aye?
Some managers have clearly been binge-watching too much TV if the team names of One Flew Over Lukaku's Nest, Pique Blinders and Game of Throw-Ins are anything to go by.
There is also something for music fans with names including Arsene Wengaboys, Le Saux Solid Crew and AC a Little Silhouette of a Man.
And of course the classics have made a comeback with Baines on Toast, Murder on Zidane's Floor and Bayer Neverlosing.
We have compiled a list of some of the best names to feature in the opening day of the season.
Scottish names
Hutton Dressed as Lahm
Real Madridye aye?
Real Nosobad
Bayern Bru
Mince n Totti
FC Copenbadly
The Walking Neds
Forfar Pathetic

FC Twente Mayfair
Unathletico Glasgow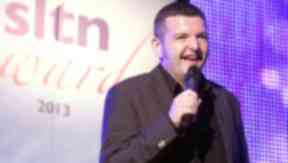 TV shows and films
Game of Throw-Ins
One Flew Over Lukaku's Nest
Pique Blinders
Cahills have eyes
Bacuna Andmata (what a wonderful phrase)

Wanyamas in Pyjamas
Have I Got Cruz For You
My Little Bony
The Neville Wears Prada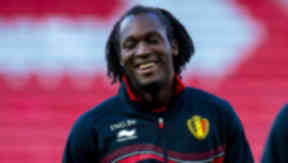 Musical names
Arsene Wengaboys
Murder on Zidane's Floor
AC a Little Silhouette of a Man
Shakhtar the Heart
Le Saux Solid Crew
Billy Ocean's 11
The Balotelli Tubbies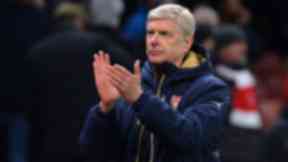 Others
Baines on Toast
Pathetico Madrid
Expected Toulouse
Bayer Neverlosing
Who Eat All Depays
Borussia Teeth
Show Me De Mane
Tikka Mo Salah