Aberdeen FC director fined for breaching betting rules
A decision on two charges against Duncan Skinner has been deferred.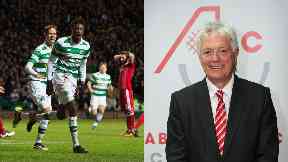 An Aberdeen FC director has been fined by the Scottish FA for breaching football rules by placing bets on matches.
Duncan Skinner was charged by the governing body with placing 589 bets on almost 1500 matches over the course of four seasons, including one wager backing Celtic to beat Aberdeen in February of this year.
The governing body brought four charges against Skinner, one for each season in which he was believed to have placed bets. The claims against the non-executive director, who is also chairman of the Aberdeen FC Community Trust, were not linked to match-fixing.
Skinner was summoned to a disciplinary hearing in January but waived the normal preparation period to ask for an earlier date. An independent panel considered the case on Thursday and ruled that he was guilty of the first two charges and he was fined £1000 in total, to be paid within 30 days.
The remaining two charges have been deferred until March 29, 2018 to allow time to consider a report from Mr Skinner. In the interim, Aberdeen are to conduct a full internal review and remind office holders of their obligations under the Scottish FA's rules.
The Scottish FA's disciplinary rules state: "No club, official, team official or other member of team staff, player, match official or other person under the jurisdiction of the Scottish FA shall gamble in any way on a football match."