UEFA set to introduce third European club competition
The third tournament would heighten Scottish clubs chances of participating in Europe.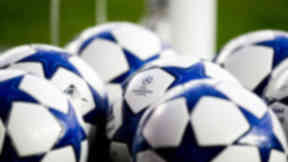 UEFA are set to introduce a third European club competition from 2021/22 pending final approval from the executive committee.
The governing body's competitions committee executive Andrea Agnelli confirmed at the European Club Association conference on Tuesday that the the "green light" had been given to create a new tournament.
Running alongside the Champions League and Europa League, the third competition would open another door into Europe for Scottish clubs hoping to compete on the continent.
The idea has been mooted for some time as UEFA has been looking for new ways to maximise the commercial potential of the game's top sides, all the while rewarding clubs that achieve domestic success with European football.
Agnelli said: "Pending approval of the UEFA Executive Committee, the 'green light' has been given to introduce a third competition, bringing the overall number of clubs to 96, as of the 2021/22 season."