Rethink over plans for Scottish League Cup semi-finals
Police Scotland and the SPFL are expected to reopen discussions over the proposals.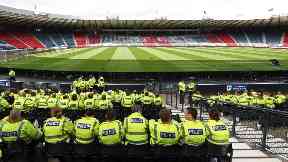 Talks are to take place over a potential rethink of Scotland's League Cup semi-finals.
Police Scotland and the SPFL are expected to reopen discussions over the ties, which are due to take place at Hampden on Sunday, October 28.
Rangers are scheduled to play Aberdeen at 12pm, with Celtic due to face Hearts later in the day at 7.45pm.
Assistant Chief Constable Bernie Higgins has now called for a rethink over the transport plan while other issues will also be discussed following the public's concerns.

He said: "We're aware of issues and concerns that have been raised over the last few days about the date and venue of the League Cup semi-finals.
"As a responsible organisation and taking into account these public concerns, I think it sensible to discuss the issues raised with the SPFL and other stakeholders and I have asked the SPFL to look again at the transport plan so we can make a full public safety assessment."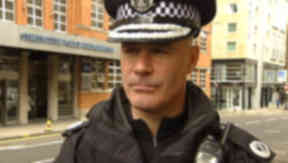 STV understands the SPFL made contact with Scottish Rugby on Tuesday to explore the possibility of staging one of the matches at Murrayfield.
However, Scottish Rugby have several questions before they could commit. With Murrayfield preparing for the Autumn Tests two weeks after the semi-finals, it would be a challenge to host a semi-final at short notice.
It's understood that the rugby chiefs are awaiting responses to their questions before making an informed decision.
Initially, the two ties were scheduled for October 27 and 28 but tournament organisers were forced into a rethink as Rangers and Celtic are in Europa League action on the Thursday before the semi-finals.
After a meeting with all four teams, the SPFL announced the decision to play both matches at the stadium on the same day was due to a contractual obligation with operators Hampden Park Limited.
Sports minister Joe FitzPatrick said: "Discussions are continuing and I understand that Police Scotland has asked the SPFL to review its plans and has sought assurance around public safety. I know that will be welcomed by many fans.
"Police Scotland will review further information and discuss any issues further with the SPFL.
"It's vital that public order and safety remain paramount in any decision going forward.
"I would also ask the SPFL to make sure they are considering the fans and the interests of Scottish football in any decision."
Murrayfield was considered as a potential venue to host one of the last four matches on the Sunday.
But the SPFL said the police had given assurances they could adequately handle both games and advised for the Aberdeen v Rangers fixture to be played at noon, with Celtic playing Hearts at 7.45pm.
Aberdeen and Hearts both issued statements criticising the decision, stating that kick-off times would stop their supporters from attending the game.
Hearts manager and director of football Craig Levein said the decision was "the craziest thing I've ever experienced in football", "just madness", "doesn't compute", "defies any sort of logic" and is "farcical".
Scotrail revealed they had not been consulted over the decision after fans pointed out that the first train from Aberdeen to Glasgow on game day did not arrive until 15 minutes after kick-off.
They said the scheduling posed them logistical problems but that they would try to adapt their services to help cover demand.
On Monday, the Scottish Police Federation's general secretary Calum Steele described the scheduling as "idiotic".
"Even if there was nothing else on that date, the police service is going to be run ragged," Steele said.
"The most important thing to say is that in advance of the decision being announced, no discussions took place between the service and ourselves. The conversations that will follow will be tough indeed.
"From a police service of over 17,000 officers, having two football matches on the same day is not something that's beyond our means but that doesn't necessarily mean that it's a good idea to make it happen.
"The one word that describes it best is just simply idiotic."