Scottish Premier League won't appeal commission verdict on Rangers
Stephen Thompson says it is 'time to move on' after the oldco was fined £250,000.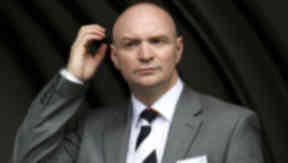 The Scottish Premier League will not appeal the decision of a commission to fine oldco Rangers for failing to disclose all payments made to players over an 11-year period.
The company, now in liquidation, were hit with a £250,000 penalty after being said to have deliberately withheld information on EBT payments, breaching league rules.
Lord Nimmo Smith's investigation decided it would not strip up to five titles from the club won between 2000 and 2011, as the SPL had wrongly interpreted how registrations could be cancelled in the event of rules being contravened.
Stephen Thompson, a member of the league board which had up to five days to decide whether to take the matter on to a Scottish FA appellate tribunal, says the matter is now closed.
"The decision has been made and as far as I'm concerned, that's it now," Thompson is quoted as saying in the Scotsman. "It's done and we move on.
"I was on the board of the SPL when we decided to go with the independent commission and I'm now back on the board.
"It was an independent commission and that was the route we decided was right, independent from the board.
"I'd like to draw a line under it and move on for the sake of Scottish football. There is no doubt the last year or so has damaged the image of the game and it's time to move on, for the sake of the game from the top down."