Tippeligarunden: Homecomings galore as Norwegian football kicks off
Christian Wulff assesses the big stories, including managerial returns at Rosenborg and Vålerenga.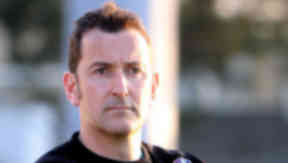 There was a nice managerial symmetry to Rosenborg and Vålerenga's first home games of the season this week, with both managers returning to the clubs for a second spell in charge.
Kjetil Rekdal had returned to Oslo as a hero, eight years after leading Vålerenga to the title in 2005. It had been their first league title in over two decades, a triumph made even more memorable by the fact that it finally ended Rosenborg's incredible streak of 13 successive league titles.
That year signalled the end of an era for Rosenborg. Even though they won Tippeligaen three times in the following seven seasons they have still not come close to reaching the same level of dominance and quality they demonstrated throughout the 90s and at the start of the last decade.
The man at the helm during that 2005 season – at least until he resigned in August with the team in shockingly low 8th position – was Per Joar Hansen. But while Hansen had been the man at the helm when the Rosenborg ship finally sunk, they had been taking in water for a while.
He had been the fourth head coach in as many seasons; Åge Hareide took over the Norwegian national team a year after replacing the legendary Nils Arne Eggen, while Ola By Rise was let go after winning the league title in the last match of the season in 2004. Hansen, having been By Rise's assistant the year before, could not stop the rut and was left with the blame.
He used his eight years away from Rosenborg well. First he led Aalesund to Tippeligaen promotion the next season, then coached GIF Sundsvall in Sweden before he went back to Trondheim to take over Ranheim, playing in the third tier of the Norwegian league. Again he led his team to promotion before getting into the Tippeligaen play-off places the following season.
In 2011 he was put in charge of the Norwegian U-21 national team, becoming responsible for one of the most talented generations of Norwegian players ever seen. Over two years he slowly but surely moulded the team into an impressive and confident unit, culminating in an astonishing U21 European Championship play-off against France in October last year.
Having lost 1-0 away, the Norwegian team ran riot in the return leg, at one point leading 5-1 before two very late goals almost brought the French back in it, Hansen's team in the end deservedly going through to the tournament in Israel this summer.
Even so, many Rosenborg fans were surprisingly vocal in their criticism of Hansen's re-appointment. Their reaction was knee-jerk and simplistic, unable to recognise not only Hansen's development and qualities as a coach, but also that he was the perfect back-to-our-roots candidate for Rosenborg, having had four permanent and two interim head coaches in the seven seasons since Hansen left.
The club famous for its commitment to, and almost perfection of, an aggressive and attacking 4-3-3 system had lost their commitment to clear and consistently attacking style of play. Hansen was brought in to rectify that. Not only is he tasked with restoring Rosenborg's dominance but also that sense of identity and belonging that so defined them in their incredible period of success under Eggen.
Rekdal on the other hand received a lot more favourable reaction to his return at Vålerenga, which perhaps says more about the club's problems since their title-winning season than it does about Rekdal's achievements in that period. After a very poor start to the following season, lying bottom of the table at one point, Rekdal left halfway through the year, a disappointing anti-climax to his tenure.
Three months later he took to take over Lierse in Belgium, but was unable to turn their poor season around, leaving to take over Kaiserslautern in 2.Bundesliga after only six more months. Yet again he didn't last long, exciting Germany less than a year later with Kaiserslautern languishing towards the bottom of the table.
Rekdal restored his reputation somewhat at Aalesund, the club Hansen had lead to promotion after leaving Rosenborg. The club won their first ever trophies under Rekdal's leadership, winning the Norwegian cup in 2009 and 2011, in addition to recording their best ever league position of 4th in 2010.
However, it turned sour over the last two seasons, Rekdal's outspoken and unforgiving nature increasingly causing fractions between him, the board and his playing squad. On the pitch, the trend was also pointing downwards, Aalesund slumping to 9th and then 11th over the last two years.
In the six seasons prior to Rekdal's return this year, Vålerenga have seldom even come close to their inherent potential as one of the biggest and richest clubs in Norway. Their second place finish in 2010 is the only time they have broken into the top 6 since then, the hapless Martin Andresen seemingly overwhelmed and under qualified. With Rekdal leaving Aalesund, his re-appointment was a convenient solution for both him and Vålerenga, his status enhanced purely through his absence.
He is also a 'character' in every sense of the word, a perfect fit for a club that have always fully embraced their cult heroes (before, more often than not, chewing them up and spitting them out). There are many possible elements to Rekdal's fierce nature.
His uncompromising will to win and the natural confidence he has in his own abilities, but it can also turn ugly, as when he got into a spat with former Leeds player Eirik Bakke in a post-match interview, labelling him an 'an alcoholic' and also slightly ridiculous, as when he was caught on camera having a go at a kid in the stands before a match against Rosenborg last year. Having apparently put his tongue out towards him, the child was labelled a brat by an irate Rekdal, who told him off for his behaviour and finished off by asking where his parents were.
The failure of both Vålerenga and Rosenborg to reach the level their resources, history and demographics demand since that 2005 season is perhaps more a tale of incompetent directors than unsuccessful managers. While Rosenborg could not put a stable management team in place, Vålerenga took way to long to recognise Andresen's obvious shortcomings.
Both clubs have also failed to identify a clear philosophy to run their club by, perhaps most acutely reflected in what can at best be described as a scattergun transfer policy and at its worse, in Vålerenga's case, ending up with four people, including a former sporting director at the club, being charged for fraud in relation to Veigar Pall Gunnarsson's transfer from Stabæk in 2011.
Rosenborg have at least turned it around spectacularly in the last two transfer windows. Tarik Elyounoussi and Mikkel 'Mix' Diskerud arrived in the summer last year, with the three Danes Tobias Mikkelsen, Nicki Bille Nielsen and Mike Jensen arriving before this season. All in their early or mid-twenties, they add class, creativity, hunger and impressive work rate to both midfield and attack. Together with 20 year old Jonas Svensson, a product of Rosenborg impressive youth set-up, they make up a fierce front six, unrivalled in Tippeligaen. That influx have also significantly increased the depth and quality of Rosenborg's squad, as they set their sights firmly on reclaiming the title and again making the club a regular fixture in the Champions League.
They have certainly laid down the marker to the rest of the league. Their 1-0 win away to Odd in their opening fixture was workman-like, but their demolition of high-flying Brann this Monday was anything but. The visitors, filled with confidence after an impressive 3-1 win over Rekdal's Vålerenga in their first game, had come to Trondheim with genuine hopes of victory.
They somehow survived to the internal without conceding, goalkeeper Piotr Leciejewski kept very busy by Rosenborg's attacking machinery. Resistance was crushed in the second half, the home team putting four past Leciejewski to humiliate Brann. It was an intimidating statement of intent; the last time Rosenborg didn't win the league after triumphing in their first two league games was in 1981.
For Kjetil Rekdal, that away loss to Brann had showed him, if he didn't already know, that making Vålerenga into a title contender again will be a very difficult task. And while Rosenborg seems to have made smart and sensible transfers, Vålerenga are still showing signs of past sins. Former Norwegian international Jan Gunnar Solli came from New York Red Bulls to play right-back, an odd choice considering he is 31, looking anything but hungry and on high wages.
Christian Grindheim, another underwhelming Norwegian international touching 30, has been brought back on loan from FC Copenhagen. Part of Rekdal's title-winning team in 2005 he has bizarrely been made captain, even if it is still unknown whether is loan will be made permanent after July. While both decent players, their quality have declined incrementally over the last few years and do not at all represent value for money.
At least that's not the case with Torgeir Børven, perhaps the most talented goal scorer Norway has produced since the emergence of John Carew in the late 1990s. The 21-year-old came to Vålerenga from Odd Grenland last summer and is undoubtedly Rekdal's first choice to lead the line this season.
He scored nine goals in seven pre-seasons games, and while missing a couple of very good chances against Brann, he also provided Vålerenga's consolation goal in that game with a wonderfully placed strike from 20 yards. He was much quicker off the mark in Vålerenga's first home game against Sogndal this week, scoring the only goal of the game after only two minutes.
Again the game showed up plenty of things for Rekdal to work on, but for now the three points have allowed their rather intense supporters to still believe that he can replicate the success of his previous reign. In Trondheim, the Rosenborg supporters have already realised that Per Joar Hansen's second spell in charge will be absolutely nothing like his first.
Per + Kjetil = Jan
Jan Jönsson will feel right at home in any discussion about coaches winning Tippeligaen and leaving Rosenborg under a cloud. The Swede won the league with Stabæk in 2008, but his two third placed finishes were not deemed good enough at Rosenborg who let him go after last season.
Having seen Hansen take over his position at Rosenborg, Jönsson himself have replaced Rekdal at Aalesund with great aplomb so far. The team have managed to carry their great pre-season form into the games that really matters, first swatting Haugesund aside 3-0 at home and then overcoming Sandnes Ulf this week with a single goal, already equalling their total away wins from last season.
Big man finding his feet
Another new manager with an excellent start to this year's Tippeligaen is none other than Brian Deane. After getting a very respectable draw away to Lillestrøm in the first round, Sarpsborg again showed great character to overcome medal contenders Viking this week. Sarpsborg's last foray into Tippeligaen two years ago did also star well, taking 13 points from their first eight matches, before collapsing completely and getting only five in their next 21 games.
While Deane did succumb to managerial hyperbole after their game when he was tempted into comparing the skills of his 18-year-old attacker Mohamed Elyounoussi to Cristiano Ronaldo, he and his young assistant Ian Burchnall seems to be finding their feet very quickly in Tippeligaen, attacking their challenge with relish.
Stat you
Expected relegation fodder Hønefoss scored two late goals against last year's title contenders Strømsgodset to record an opening home win for the first time this century. Molde again lost 2-1, this time at home to Lillestrøm. It was the first time they have lost two league games in a row under Ole Gunnar Solskjær and while Molde had unimpressive starts to both of their last two title winning seasons, they do not want to give Rosenborg much more than the six-point head start they've already conceded.
But with Solskjær's team travelling to Bergen to face a wounded Brann team and Rosenborg taking on tiny Sogndal, Molde most find their form very quickly before they risk making irreversible damage to their hopes of a third straight league championship.
Round 2 results: Tromsø 2-1 Odd Grenland, Rosenborg 4-0 Brann, Sandnes Ulf 0-1 Aalesund, Sarpsborg 08 2-1 Viking, Vålerenga 1-0 Sogndal, Hønefoss 2-0 Strømsgodset, Molde 1-2 Lillestrøm.
Christian Wulff is a Norgwegian football expert and writes the blog A Hell of a Beating. You can follow him on Twitter @aHellofaBeating.