SPL Trivia: The goalkeepers with the most clean sheets in the SPL
This week we are looking at the ten goalkeepers who have kept the most clean sheets in the history of the SPL.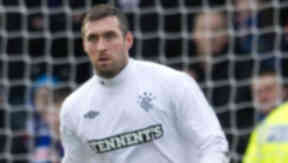 If a good striker is worth 20 goals a season, then a good goalkeeper is worth 10 points over the course of a campaign.
The ambition of any 'keeper is to make sure they keep a clean sheet, and at least keep their side in competition for maximum points during any match. Today we look at those who have done it the most.
Nobody has quite managed to hit the century yet, but there are a few players who could well become the first, assuming we still have an SPL next season. Hmmm.
Most clean sheets in SPL history
1) Allan McGregor - Rangers and Dunfermline
While McGregor made most of his shut-outs at Rangers, he actually recorded his first SPL clean sheet while on loan at Dunfermline in a match with Celtic. He managed a total of 95 shut-outs.
2) Stefan Klos - Rangers
The former Borussia Dortmund goalkeeper was a heroic performer over a number of seasons at Rangers. He managed 92 clean sheets.
3) Rab Douglas - Dundee and Celtic
While it looks unlikely that Douglas will get the chance to break the century, there may well be a chance for the Dundee goalkeeper to edge ahead of Klos. The former Scotland international has 91 clean sheets.
4) Jamie Langfield - Dundee, Partick Thistle and Aberdeen
Although appearances were only sporadic with Dundee and Partick, Langfield made a handful of shut-outs with both clubs, but has been the regular goalkeeper at Aberdeen since the early days of Jimmy Calderwood. He has an outside chance of hitting the century, with 83 clean sheets.
5) Gordon Marshall - Kilmarnock and Motherwell
The former Celtic goalkeeper was a 34-year-old veteran when he moved to Kilmarnock, but a string of fine performances prolonged his career, and he was still playing in the SPL seven years later. He has 72 clean sheets.
6) Artur Boruc - Celtic
Celtic's Polish goalkeeper made a total of 66 shut-outs during his spell in the SPL. He is now with Southampton after plying his trade in Italy with Fiorentina.
7) Fraser Forster - Celtic
Should he commit long term, and should the SPL survive under its current banner, then Forster's 55 clean sheets so far could well grow to the century.
8) Alan Combe - Dundee United, Kilmarnock, Hamilton
Still registered as a player with Hearts, Combe made a total of 53 clean sheets in his career.
9) Mark Brown - Rangers, Motherwell, Kilmarnock, Inverness CT, Celtic, Hibernian, Ross County
We could quite easily make a trivia game out of 'name the SPL clubs who Mark Brown hasn't played for'. During his career he's managed 50 shut-outs and counting.
10) Craig Gordon - Hearts
Despite being a regular at Hearts for only four seasons, Gordon managed 48 clean sheets in that time, before moving on to Sunderland. There's still time for him to add to that tally should he recover from a career-threatening injury.