Tippeligarunden: Rounds come thick and fast as Strømsgodset streak ahead
Christian Wulff casts an eye across the first third of the Norwegian season.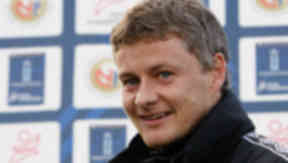 While summer, and even spring, is still stubbornly refusing to make an appearance, this year's Tippeligaen season have must definitely reached full bloom over the last few May days.
In a little over a week, three rounds have unfolded, bringing the completion of a full third of the 2013 league. Some extraordinarily results and performances have simultaneously crystallised and blurred the picture of what this season will bring for the Tippeligaen teams.
The one club that have emerged from their last three games with an undeniable purpose and mission is the leaders, Strømsgodset. They came into this group of fixtures topping the table after four straight wins, finding themselves in the same position they had been in for most of last season last year before they eventually succumbed to Molde's relentless pursuit of their second successive title.
After ten games this year they have showed that they are ready to go one better this season. They did go behind away to Odd Grenland but an Adamana Diomande equaliser gave the team a respectable point, setting them up nicely for two successive home games where they showcased the clinical effective attacking football that took them to the brink of glory last season.
The architect behind that beautifully built play has fully stepped into the limelight this season, Stefan Johansen emerging as the league's best player so far. The elegant midfielder has that effortless, natural swagger on the ball that seems to always allow him the time and space to pick his options and execute an impressing array of passing.
He was instrumental again as Strømsgodset breezed past Brann, but imposed himself much more directly in the 16th May game against Sogndal, where ten minutes into the second half he pulled inside on his preferred left foot and struck an astonishing, swearing shot past Erik Dahlin in the visitors' goal.
Rosenborg started their season with three straight wins before a late Start equaliser in their fourth game sent them into a downward spiral, losing successive matches against Haugesund and Sandnes Ulf.
They looked like they would keep crumbling when they were 2-0 down away to Aalesund but two late goals gave them not only a point, but seemed to make the doubt and aimlessness that had mysteriously seem to infiltrate the team disappear just as quickly as it had emerged. Rosenborg come out of the last three games reinvigorated, the only team to record a 100% record in that period which puts them second, three points behind Strømsgodset.
Even so, there is still plenty to work on with this Rosenborg side for coach Per Joar Hansen. Against both Tromsø and Hønefoss they went 2-0 up before conceding and letting their opponents back into the game. In their last match against Sarpsborg they again looked more than comfortable when going two goals in font, but the visitors came back to level with two goals in three minutes.
The elegant Tarik Elyounoussi came to the rescue for the home team with a finely struck free-kick six minutes from time, the Norway striker's sixth of the season. Nicki Billie Nielsen secured the win -and his hat trick - from the penalty spot shortly after. While Hansen still have much to iron out in his second stint at the club Rosenborg are once again, as expected, looking like a very strong title contender.
They are undoubtedly Strømsgodset's main rival for the championship, these three games having arrested their sudden loss of form and turned their sights on reclaiming what they in Trondheim believe is rightfully theirs.
The third team expected to fight for title has instead now got a completely different sort of challenge, especially after what is the most extraordinarily result of the Tippeligaen season so far, which is no small feat in such a unpredictable and at times outright bonkers league.
Molde had gone into their latest game sensing that they were finally starting to wake up from their nightmare start to the season. They had got their first win of the season against Aalesund with an impressive 4-1 result against their high-flying west-coast neighbours. They travelled further down the coast to get a 0-0 draw away to Sandnes Ulf, a decent result that had at least stretched their unbeaten run to three.
Having put their fans through an absolutely shocking start to the season, everything was then set up for a big conciliatory party on the 16th May, a date that is as special and significant to Norwegian football as what Boxing Day used to be in the Britain.
Held the day before the Norwegian Constitution Day on the 17th - a celebration of national pride and history probably only comparable to 4th July in the US - it has for the last 30 years been the big public embrace of Norwegian football, with attendances always among the highest - if not the highest - of the year at all arenas. A win could have lifted Molde away from the bottom of the table and even out of the relegation zone, a slow and steady ascent up the league set in motion.
Instead, they lose 5-1. At home. To Haugesund. In by far their worst performance of the season they were never at the races, goalkeeper Ørjan Nyland spilling an easy header after only a minute to let Christian Gytkjær slot home.
Molde were level within four minutes when Kristoffer Vatshaug headed home Etzaz Hussain's corner but that was to be the only highlight in Molde's miserable day. Gytkjær was allowed a ridiculous amount of time and space to drill home his second goal from 18 years just before half-time and just two minutes after the interval Alexander Søderlund took care of his own rebound to put Haugesund two up.
There was no reply from a shell shocked Molde. A deflected shot from Michael Haukås looped over Nyland from 25 yards shortly after. The impressive Gytkjær then completed his hat trick six minutes from time after Vatshaug had brought down Kristoffer Haraldseid.
If Ole Gunnar Solskjær thought he was running out of challenges in Norway after winning the league in his first two seasons as a senior manager, he's now been landed with the biggest one of his career so far. After 1/3 of the season has been played, his side has produced what most be the worst opening to a title defence ever seen in Tippeligaen. 17 points behind leaders Strømsgodset, their title virtually surrendered already, the main focus now on avoiding relegation instead, something which would have been a preposterous suggestion only two months ago.
Ironically, Solskjær must be the only manager more likely to stay longer in his job after going through such a terrible run of results. His pride and reputation taking a battering for every passing game, he is likely to already have set his sights on next season and to salvage his mission of making Molde a permanent powerhouse of Norwegian football.
But first, he will have to make sure they don't experience the biggest fall from grace ever witnessed in Norwegian football. And he has to start that battle at the worst possible place; away to Rosenborg in their next fixture.
While the two teams at the top and the one at the bottom now at least seem to have the remainder of their season clearly set out in front of them, fans of most other teams will still be utterly confused about what this year will actually bring. Aalesund supporters must have thought that something very special was about to happened after they won their first four matches to take a very surprising top spot.
Then the bubble burst as they managed only one point in their next four games, including that 1-4 loss at Molde. Then they hosted Lillestrøm in the very next game and demolished them 7-1, their new record signing, Moroccan striker Abderrazzaq Hamed-Allah getting a hat-trick. They then followed that by another defeat, Brann jumping over them on the table by virtue of their 2-0 win on 16th May.
One point from third place and five points from 12th, Aalesund fans will have to wait a bit longer for any sure signs of where their season will eventually end up.
Brann on the other side have at least given their fans the courtesy of ironic predictability in their topsy-turvy season. They have won all their six homes games, conceding only one goal, putting them top of the home-game table. Then again, they are also the worst away team in the league, having lost all their four matches outside Bergen, scoring only one goal.
Their home form has put them third so far, but they now have to go to Tromsø for their next game to face a team that have only lost twice at home in the league over the last three seasons.
Vålerenga, by many fancied as a medal contender before the season started, has similarly to Brann not drawn any of their first ten games. They have lost six though; their 2-0 win on the 16th at home to Tromsø a crucial result, coming on the back of defeats to Hønefoss and Haugesund.
Vålerenga are now level on points and goal difference with their arch rivals Lillestrøm, who are also having a strange season. Their 7-1 drubbing away to Aalesund was sandwiched in between two 2-2 home draws against Sandnes Ulf and Sogndal, meaning they have already recorded that result three times at home this season.
Their embarrassment at Aalesund cannot be taken as any sort of indication of where they might end up this season though, as Lillestrøm have recent precedent with extraordinarily results that bears no correlation to their eventual league position - in their opening game two seasons ago they beat Stabæk 7-0 away and ended up just avoiding relegation.
Overall Tippeligaen is almost as unpredictable and difficult to predict ten games in as it was at the start of the season. There are only eight points between European qualification in third and a relegation play-off spot in 14th.
One point separates both third and six and seventh to 12th. In fact, only the gap between sixth and seventh are bigger than the three points between Strømsgodset and Rosenborg at the top. Don't bet on Tippeligaen being any more settled in its ways after another ten games.
Results round 8 Rosenborg 2-1 Tromsø, Vålerenga 1-2 Hønefoss, Viking 0-0 Haugesund, Odd 1-1 Strømsgodset, Molde 4-1 Aalesund, Lillestrøm 2-2 Sogndal, Sarpsborg 08 3-2 Sandnes Ulf, Brann 2-0 Start
Results round 9 Haugesund 1-0 Vålerenga, Strømsgodset 2-0 Brann, Sandnes Ulf 0-0 Molde, Tromsø 5-0 Sarpsborg 08, Sogndal 2-0 Odd, Start 1-2 Viking, Aalesund 7-1 Lillestrøm, Hønefoss 1-2 Rosenborg, Vålerenga 2-0 Tromsø
Results round 10 Molde 1-5 Haugesund, Brann 2-0 Aalesund, Viking 0-0 Hønefoss, Strømsgodset 3-1 Sogndal, Lillestrøm 2-2 Sandnes Ulf, Rosenborg 4-2 Sarpsborg 08, Odd 0-1 Start
Christian Wulff is a Norgwegian football expert and writes the blog A Hell of a Beating. You can follow him on Twitter @aHellofaBeating.