Aberdeen shareholder threatens to force EGM if club vote yes to newco
Jim Cummings says he will force the Dons board to explain any decision to the fans.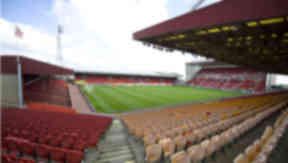 One of Aberdeen's biggest shareholders has threatened to try and force an Extraordinary General Meeting (EGM) if the club's board vote in favour of allowing a newco Rangers to play in the SPL next season.
Jim Cummings, who holds a 13% stake in the club, says he's opposed to allowing Charles Green's new company entry back into Scotland's top flight.
On Friday chairman Stewart Milne refuted reports that Aberdeen will vote against a newco Rangers being admitted to the SPL.
And he says if the Dons board back the Ibrox club then he will force them to explain their decision to shareholders.
In a statement Milne said: "Contrary to reports, AFC has still to reach a final decision regarding the July 4 vote on the Rangers newco. This is a critical decision which will have major implications for all clubs and the future of Scottish football.
"The views of our fans and the issue of sporting integrity will clearly be a major influencing factor in our decision-making."
The news comes after SPL clubs organised a meeting at Hampden next Thursday to discuss the implications of the July 4 vote.
Dundee United and Hearts have already issued statements saying they would vote against Rangers.