Celtic and Rangers colts not part of league reconstruction plans
SPL clubs are due to vote on a 12-12-18 proposal on April 15.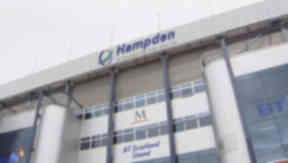 A proposal to add Celtic and Rangers colt sides to Scottish senior football will not form part of final plans for league reconstruction, STV understands.
It is understood no mention was made of the idea at a meeting of representatives from the Scottish Premier League and Scottish Football League at Hampden on Tuesday.
Members of both league bodies met to discuss the finer detail of a final proposal to put to clubs. It is understood the document will instead call for a vote on a 12-12-18 league structure, incorporating all 42 current league sides.
SFL chief executive David Longmuir's proposal to push for a 12-12-10-10 setup, with the inclusion of the reserve sides in the bottom tier, was met with resistance by a number of SFL clubs when it was suggested last week and was not on the table at the Hampden meeting.
Calls from Rangers chief executive Charles Green for his side to be promoted to the second tier of the new structure, on account of being potential Third Division champions this season, are also understood to have not been heard and not referenced in the plan.
Still in draft form with conversations still to be held on its final form, SPL clubs will vote on the proposal on April 15.
No date has been set for the vote of SFL teams. STV understands it will also be held in April.