Aberdeen chairman makes case to push through league reconstruction vote
Stewart Milne believes consequences of rejecting proposals could be "dire" for Scottish football.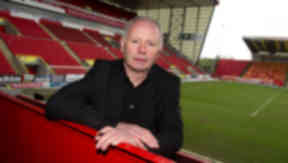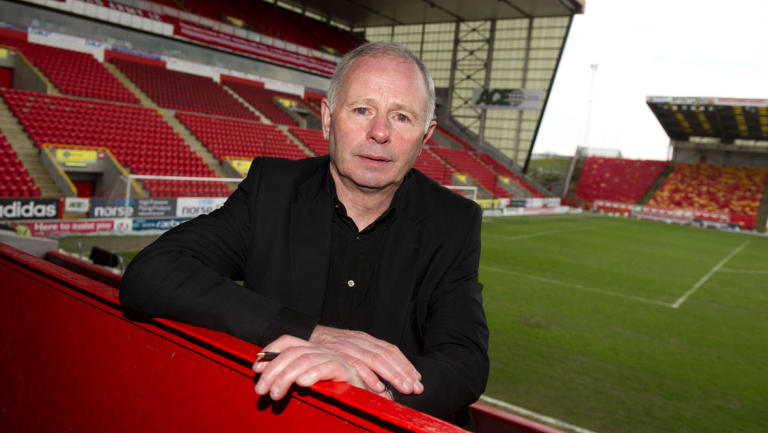 Aberdeen chairman Stewart Milne has underlined his club's commitment to the proposed league restructure ahead of the Scottish Premier League vote next week.
The 12 SPL clubs will meet to have their say on the proposed 12-12-18 structure and a raft of other changes to the national game on Monday and need an 11-1 vote in favour to carry the proposal.
Milne says Aberdeen will vote 'yes' on Monday and said the decision will be of crucial importance for the future of the game.
"I think it's absolutely vital for Scottish football that we get this vote through on Monday and that there's a plan that we can all buy into<" he told STV.
"We believe it's the right thing for Scottish football. We've been working on this for nearly three years now.
"We worked on the initial option of a 10-12 [structure] which we believed delivered all the things that would help Scottish football move forward.
"Unfortunately we couldn't get enough support for that. We worked on this revised proposal over the last eight month along with reviewing all the other options.
"I believe we have a plan on the table now that's capable of delivering for Scottish football."
The Dons chairman said that the precarious situation some clubs found themselves in could only be addressed with an influx of new money and that a revamp of the structure of Scottish football could deliver that.
"I think most people directly involved in the game or around the game know and fully understand the current situation as far as the finances are concerned," he said.
"If we are not able to lay on the table that we can get media and other sponsors locked behind then we're not going to get money into the game.
"If we fail to get new investment into the game then the consequences for Scottish football, I believe, are pretty dire."
St Mirren have already confirmed that they will oppose the plans at Monday's vote, meaning only one more team would need to vote against it to sink the proposal.
Milne said that he disagreed with St Mirren counterpart Stewart Gilmour and was also disappointed that the club had gone public with their concerns.
He explained: "I'm very disappointed on two counts.
"One, that they have changed their minds and secondly, I would have thought that out of respect, the time for Stewart to say that they had changed their mind and had serious concerns is at the meeting next Monday."
Ross County are widely known to hold concerns over the plans but have not yet confirmed how they will vote. Milne said he was hopeful that the Highland club and their chairman Roy Mcgregor would look at the big picture when weighing up their options.
"I respect the way that Roy and Ross County have handled the whole thing to date," he said.
"Every single one of the 12 clubs has concerns about certain aspects of the plan. To get a plan that delivers everything for everyone is just impossible.
"We've all had to make compromises. Overall we believe it's a plan that's capable of delivering for Scottish football.
"All I would ask Roy and his board to do is yes, they have to look at their interests but this is a vital situation for the game as a whole and I think they've got to be able to look at their own club's position within the wider implications."