Fourteen for '14: Our list of young players to watch out for in 2014
The definitive guide to the players we think will make a big impact in the 12 months ahead.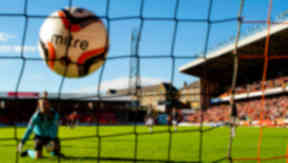 The votes have been cast, the numbers have been crunched and the coaches have been grilled for their verdict.
Our list of the hottest young footballing talent in Scotland to watch out for in 2014 is complete.
Named Fourteen for '14, we've identified the players we believe will make a significant impact on the game in the coming 12 months.
Our criteria
Our idea wasn't to identify talented players who have already broken onto the scene. Ryan Gauld, for example, is one of the most promising Scottish players of his generation but he has already established himself in Dundee United's first team side.
Our intention was to pick out players who will make the breakthrough in 2014 or, if they are already on the fringes of the first team, will make a significant impact within the year.
To qualify, players had to be eligible for Under-21 selection at international level. The list is primarily for Scots but foreign players who are in the youth academies or Under-20s sides of Scottish clubs also qualified.
How we made the list
Our team set off on a scouting mission, utilising data from this season and speaking to coaching staff and fans, before arriving at the final list for 2014.
We didn't ask clubs to put forward their tips, or prioritise one player over others, the final 14 was entirely our decision based on the evidence we gathered.
An initial long list was cut down to the final 14 based upon the information available, with a judgment being made on who we think are the most likely to impress in the next 12 months.
The Fourteen for '14 list
So here is the list. There are 12 Scots on the list, with an entrant apiece from Bosnia and the Republic of Ireland. Twelve of the players are based in Scotland's top flight, with one plying his trade in the Championship and the other in League Two.
To read more about each player, click on their names.
What do you think of our Fourteen for '14 list? Let us know your thoughts on Twitter by getting in touch @STVSport or by using the hashtag #14for14.