The SPL financial health check
As PricewaterhouseCooper release details of the most recent report into the financial viability of Scottish football, STV Sport looks at the details of the findings.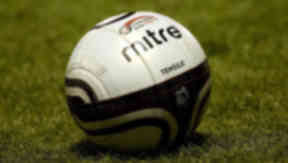 The recently released report by PricewaterhouseCooper on the state of finances in the Scottish game made for stark, if unsurprising, reading.
The findings, which cover season 2009/10, illustrate the precarious financial position that so many SPL clubs now find themselves in, and offer the first indications of how the top tier are surviving in an era of reduced TV revenues.
Of course, these figures do not reflect the current state of many clubs, as the financial results for the season past are not yet recorded, and clubs such as Rangers have had a change of circumstances that alters their financial makeup. However, these figures do provide insight into the running of individual clubs, the trends their finances follow and how different aspects of the game affect the bottom line at a club.
Here is a definition of the terms used:
Attendances
This is the average crowd from a particular season. Attendances can offer a good insight into how well a club did in a particular season. Newly promoted sides see a rise in average crowds, while teams that perform below expectations get significantly lower. Finishing in the top six in the SPL significantly improves your average crowd. We have shown the average attendances from the past two seasons and, where available, a comparison with the average crowds from five years ago and the start of the decade.
Wages
This is the amount that a team pays out to the staff in a given season. If a club has a performance related salary scale, a successful season may mean that they have higher than usual wages because of bonuses. Likewise, a less glorious year will see the wages drop.
Turnover
Roughly speaking this translates into the total for all incomings at a club. Ticket sales, shirt sponsorship, merchandising, TV revenue, pie sales, prize money and transfer fees combine to give the turnover of a club in a given year.
Wage-to-turnover
This is a ratio achieved by dividing the amount of money that a club takes in per year (turnover) by the amount that it pays each year in salaries (wages). The recommended level is 60 per cent. So if a club has a turnover of ten million pounds, it is suggested that they spend no more than six million per year on wages. If a club's wage-to-turnover is higher than one hundred percent, that means that they are spending more on wages than they are making.
Profit/loss before tax
This refers to how much money a club made or lost before tax deductions in a given year. Simply put, this is all the incomings of a club minus all of the outgoings of a club. If a team makes ten million pounds in a year, but spends eleven million pounds in the same year then their loss before tax will be one million.
 
Net debt
This is the total level of debt that the club owes to creditors. Deciding how serious a debt is depends on the size of a club, and the money that they make. A debt of ten million pounds would be unlikely to trouble a side that regularly makes several times that figure in turnover each year, but it would be potentially terminal for a team that makes two or three million per year. Think of net debt like a mortgage. If you earn twenty thousand pounds per year then a mortgage of eighty thousand pounds is a manageable debt that you can comfortably pay off over a period of time. If you have that same salary but have a mortgage of two hundred thousand pounds then the debt becomes unmanageable.
The Clubs