Scottish football wiki: Contribute to #fitbawiki
Wikipedia is down for the day. Don't panic though, we've got the answers to all of your Scottish football questions.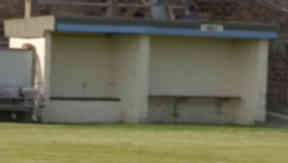 **With Wikipedia out of action for 24 hours, panic is mildly setting in over how we'll all be able to brush up on our Scottish football trivia. **
Some might also be worrying over how to research a news story. But not us, naturally.
To counter the loss of the fount of all knowledge, we're handing over the opportunity to you to either seek the answer to a Scottish football puzzler, or show off what you know by answering the questions of others.
To look at what has been asked so far, get on to twitter and search for #fitbawiki. If you see something you know the answer to, send a reply on to the person who has posed a question.
If you want to know the answer to something, simply pose your question in a tweet, remembering to put #fitbawiki at the end of your message.
The principle of #fitbawiki is for all fans to be able to both ask and answer questions. Please don't be shy to get involved and answer someone's query, or at least have a bash at the answer. STV journalists will also dip in where possible to show off what they do, or don't, know.
We'll publish the best of the questions and answers below throughout Wednesday, so you can discover some new facts to impress your friends with.
Follow the best of #fitbawiki