Watch Helsingborg v Celtic in the Champions League live on STV and online
Joe Jordan and Chris Sutton will join Raman Bhardwaj in the studio for analysis of the match.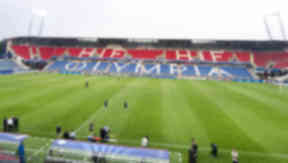 Watch Helsingborg v Celtic live online now
Celtic are in Champions League play-off round action on Tuesday night in Sweden and STV will be bringing you the best in coverage and analysis both before, during and after the match.
Joe Jordan and Chris Sutton will be in the studio with Raman Bhardwaj for the game, with Alan Stubbs joining Rory Hamilton for commentary of the tie with Helsingborg.
STV will also be building up to the game in-depth online throughout the day. Tactics expert Michael Gunn, better known as TicTacTic, will give his thoughts on how both sides will set up, casting an eye back to Celtic's performance at Ross County at the weekend.
We'll also hear the perspective from Helsingborg, highlighting their key men and where Celtic will have to be on guard to enhance their chances of progressing to the group stages.
You can also get in touch throughout the match using our live chat function, which will accompany the live pictures, or on Twitter using the hashtag #CelticCL.
Fans will also be able to send in their thoughts post-match, with the pick of questions being put to our panelists as the game is analysed.