STV Sports Daily: Previewing the Helsingborgs IF v Celtic play-off
The STV Sport team take a look at the headlines and previews ahead of the tie in Sweden.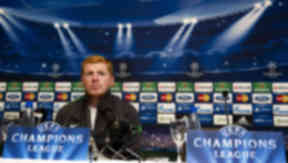 Ahead of STV's live coverage of Helsingborgs IF v Celtic, the Sports Daily takes a look at the major talking points ahead of the game.
Jamie Borthwick and Scott McClymont take a look over the headlines previewing the match at the Olympia Stadium in Helsingborg and consider the impact that qualifying for the Champions League group stages could have.
STV are broadcasting Helsingborg v Celtic live on Tuesday night, both on TV and online, from 7.30pm. Raman Bhardwaj will be joined in the studio by Joe Jordan and Chris Sutton, with Alan Stubbs and Rory Hamilton commentating on the match.
You can also interact throughout the match using our live chat facility, or by using the hashtag #CelticCL on Twitter.