SPL clubs to vote on league reconstruction and amalgamation in April
Top flight clubs will cast their vote on a proposed new rulebook and structure on April 15.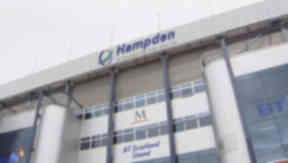 Scottish Premier League clubs will vote on league reconstruction proposals next month following the latest round of discussions.
Chairmen have now agreed to take the proposal to a vote on April 15, where they will vote on a raft of proposals including the league composition and rulebook, as well as an amalgamation with the Scottish Football League to create one body.
SFL clubs are required to hold a separate vote to decide whether they will approve the plans.
If passed by both, the new structure would be put in place in time for next season.
For league reconstruction plans to be passed, SPL clubs are required to vote at least 11-1 in favour.
The Scottish Football League would have to vote separately for the joint plans to be put into effect. 29 of the 30 SFL sides, excluding Rangers, must pass a 75% vote.
Under the league reconstruction plans, three leagues would be created in a 12-12-18 format, with the top two tiers splitting into three groups of eight after 22 games.
A draft rulebook has been drawn up and was discussed at a meeting of all SPL clubs at Hampden on Monday.