Don't you wish your cleaner was Cha Du-Ri?
The Celtic defender has appeared in a commercial in South Korea.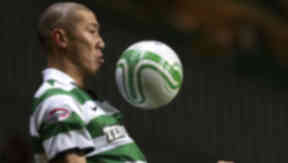 When he's not appearing at right back for Celtic, or scoring unfortunate own-goals in Europe, Cha Du-Ri appears to have found a sideline career.
The defender is already well known for appearing in a number of TV adverts in South Korea but his latest is a masterpiece, showing how taking some tablets, seemingly for the liver, can boost your desire to tackle mundane, household tasks.
This isn't the first time Cha has been a TV superstar in his homeland.
Earlier this year, he appeared in another advert for the same company and even released a single off the back of its success.