The 16 Premiership players out of contract at end of last season
A shopping list for any clubs still looking for reinforcements ahead of the new campaign.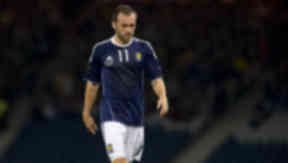 There are still players looking for clubs after being released at the end of the 2014/15 season.
We assessed each Premiership club's list of players and included all first team players who free to find another club, with the total now standing at 16.
Last year there were 143 players in a similar situation, with the large majority going on to find new employment.
Loan deals are not included in the list.
If you notice any names missing or spot any errors then get in touch @STVSport..
The 16 Scottish Premiership players out of contract at the end of the season
Jason Scotland
Sammy Clingan
Chris Chantler
Nathan Eccleston
Craig Samson
Adam Cummins
Fraser Kerr
Conrad Balatoni
Ben Frempah
Steven Saunders
Terry Dunfield
Steven Ross
Abdoulaye Meite
James McFadden
Thomas Reilly
Viktor Genev