Scotland missed opportunity to cap Sebastian Coates
Craig Levein says the Scottish FA discovered too late that they could have made an approach for the Uruguayan defender.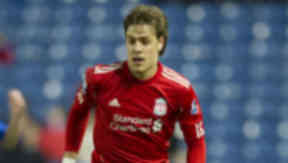 Craig Levein has revealed he was set to make an approach to try and tempt Uruguayan defender Sebastian Coates to play for Scotland.
Coates, who joined Liverpool in the summer, has a Scottish father but was born and raised in Uruguay.
The former Nacional player had already represented his country's Under-20 side but would have been eligible to switch to Scotland.
That possibility ended however when Coates made his full, competitive international debut against Chile in July's Copa America, which Uruguay won, and the 21-year-old was subsequently named the tournament's best player.
Speaking to the Scottish Sun, Levein said the Scottish FA missed their opportunity to try and sway Coates. "He'd been capped by the time we found out about him," said the national boss.
Coates has now played six times for Uruguay and has also played three times for Liverpool, including one English Premier League appearance as a substitute against Tottenham Hotspur.