Dunfermline handed 15 point deduction for going into administration
Stricken Fifers face relegation battle after sanctions handed out at Hampden.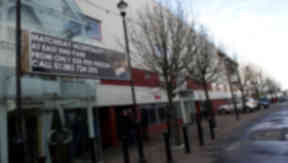 Dunfermline Athletic have been handed a 15 point deduction for going into administration.
The SFL sanction puts the Pars in to the relegation play-off position in Division One, two points behind Cowdenbeath.
The club has also been hit by a registration embargo for players over the age of 21 until the club comes out of administration.
David Longmuir, chief executive of the SFL, said the sanctions send a message to other clubs that they must look after their finances.
Mr Longmuir said: "This is definitely different from other circumstances in the past and that's why we treat every case on its individual merits."
Administrator Bryan Jackson described the sanctions as "a fair punishment".
He added: "My agenda is the survival of the club but we certainly had a fair hearing."
If Dunfermline cannot agree a CVA to exit administration by the start of season 2013/14, they will be deducted ten points at the start of the campaign.
SFL rules state that the league can impose any sanction it sees fit for a club going into administration.
Dunfermline were placed in administration on March 27 under the pressure of debts and a winding-up order for an unpaid tax bill.
Jackson, of accountants BDO, was placed in the management of the club for the administration process.
Gavin Masterton, the majority shareholder of the club, apologised for his tenure which saw them hit serious financial trouble.
Masterton has since handed over his 94% stake in the Pars to the administrators.