East Fife chairman Lee Murray quits over owners' refusal to sell up
Board chief exits Bayview over stalled talks to bring investment to League 2 side.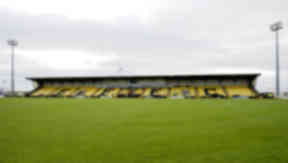 East Fife chairman Lee Murray has resigned over a dispute with the club's owners.
In a statement issued to fans of the Bayview club, Murray, 44, said he felt let down that those controlling the club did not share his ambitious vision of top flight football within ten years.
Murray arrived at East Fife a year ago, replacing Sid Collumbine in the chairman's role.
He said he had backers willing to fund a revolution on and off the park at the Methil club but revealed in his resignations that talks had not progressed to allow a cash injection.
Murray said: "I was told I would be able to take the club forward in a direction which I thought was a vision shared by all of the shareholders [and supporters].
"Our ultimate ambition was to put East Fife at the heart of the community and achieve top flight football within ten years.
"It became apparent that the majority shareholders did not share this same vision and we had been in negotiations for a number of months to resolve this issue.
"I had brought a team of individuals to the table who were willing to invest significant sums, time and energy into the club. However, the current owners were unwilling to sell their stake.
"When we proposed other solutions, the majority shareholders continually stalled on negotiations and refused to commit any funds to the club – a position which makes it almost impossible to bring in money from other sources which undermines our ability to take East Fife and the community forward."
Murray told STV that the owners of East Fife had "moved the goalposts" which would see the club, relegated last season to the bottom tier of the SPFL, taking a step backwards.
He added: "I very much appreciate the fantastic support the fans, directors and wider community have given me and I will never forget my time as chairman - it has been truly life changing."
The majority shareholders in East Fife FC are listed as Lorraine Johnston Twigg and Samantha Twigg.