Forfar chairman: Clubs should 'step back' from league reconstruction
Alastair Donald feels proposed changes to the Scottish league system should come into effect in 2014/15.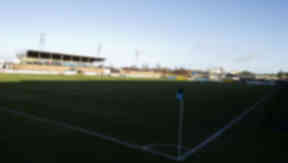 Forfar Athletic chairman Alastair Donald believes clubs need to take a step back in the league reconstruction debate and delay any changes until the 2014/15 season.
Donald believes it is already too late to consider changing the structure for 2013/14.
He to STV: "My personal view is if there needs to be league reconstruction at all, it certainly can't be this season in time for next season. We're running out of time for that.
"We're running out of time for that. Here we are in the middle of March and with the best will in the world. Any meaningful vote won't take place now until the middle of April. I think it is all too late.
"In my opinion it has all been done with indecent haste. I think we need to take a step back and maybe delay it for one season."
Scottish Premier League clubs will vote on league reconstruction proposals next month following the latest round of discussions.
Speaking to STV, Scottish Football League chief executive David Longmuir has already conceded the changes may not be pushed through in time for next season.
Chairmen have now agreed to take the proposal to a vote on April 15, where they will vote on a raft of proposals including the league composition and rulebook, as well as an amalgamation with the Scottish Football League to create one body.
SFL clubs have been asked to state whether they would prefer a third tier of 18 clubs, or the continuation of two bottom leagues of 10.
Forfar are currently in fourth place in the Second Division and Donald feels clubs are running out of time to ratify the changes for next term.
Donald said he was open-minded on the prospect of admitting 'colt' teams into the SFL.
On Tuesday in a document sent to SFL teams, David Longmuir stated the idea of introducing Celtic and Rangers "colt" sides could act as insurance against the Glasgow clubs possibly defecting to England in the future.
However several clubs including Raith Rovers, Peterhead and Stirling Albion have expressed their opposition to such a move.