Football's financial problems in Lanarkshire
Andy Alston takes a look at the history of Lanarkshire's football teams and their tough relationship with finances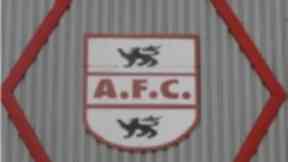 With the news of Rangers' administration sweeping the country and many sympathetic towards their plight, few shed a tear when the football clubs of Lanarkshire were all on the brink of collapse a decade ago years ago.
It's hard enough getting a local MSP to support the cause of a small club in financial uncertainty let alone the First Minister of the nation who has publically come out in support of Rangers' situation this week, admitting that he was 'very concerned' about their current situation.
In times of adversity politicians have often shied away from helping clubs in their local constituency and have largely ignored the pleas of supporters to help raise concern about their clubs in parliament.
The year 2002 was a grim year for football in Lanarkshire with Motherwell, Airdrieonians and Hamilton Accies all in serious financial difficulty with nobody prepared to help save the ailing clubs. Lanarkshire has always been a thriving football area and three of its major teams were on the verge of disappearing from the game forever.
When Hamilton Accies were staring in the face of oblivion few did anything to help the cause of the stricken Second Division strugglers. The club were docked 15 points and relegated to the Third Division in 2000 after their players failed to appear for a scheduled league match against Stenhousemuir.
Hamilton's financial situation arose due to the lengthy time taken to construct their new stadium and nobody batted an eyelid at their situation. The club's supporters, alienated by their lack of help at both local and national level, stood for election in the 1999 Hamilton South by-election in a bid to raise awareness about their cause.
After years of battling for the cause the club's supporters appeared to be losing the fight for their side to survive but local businessman Ronnie MacDonald came to the rescue as Hamilton were days away from being put into liquidation and his efforts ensured that football would continue to be played in the area.
Hamilton's situation mirrored that of Airdrieonians, whose financial problems also occurred due to the construction of a new football ground in Lanarkshire. Like Hamilton, Airdrieonians sold their stadium to make way for new retail developments and Lanarkshire now had two homeless clubs in the 90s, with the Diamonds playing their home games in Cumbernauld.
Rangers Chairman David Murray dealt a decisive blow for Airdrieonians in 2002 when he demanded money owed to him by the club and was unsympathetic towards their cause.
Murray was quoted as saying: "I apologise to Airdrie's supporters but something had to be done about this debt. Business is business and Carnegie Sports also have wages to pay," bluntly refusing to help the debt-stricken club.
Many local and national politicians failed to act as the club made repeated cries for help and 124 years of history was wiped out forever as the club was placed into liquidation in May that year.
Football in Lanarkshire had already been dealt a serious knock and Motherwell were the third club to enter financial difficulty at the same time as both Hamilton and Airdrieonians. With debts of around £2million, the club cited the end of a 10-year sponsorship deal with Motorola as a major factor in their demise. The Steelmen had already nurtured some of the most promising talent in Scottish football but were forced to release 19 players as the club struggled to keep their heads afloat.
Motherwell's situation was met with a laissez-faire attitude from politicians and the club only managed to survive by selling their key players and rebuilding from scratch. The club have since gone from strength to strength and recorded record profits of more than £500,000 ten years later, with several talented young players coming through the ranks at Fir Park.
While Hamilton and Motherwell managed to escape their financial difficulties Airdrieonians were not so fortunate and a large part of football's history in Lanarkshire was gone forever. Accies and Motherwell survived thanks to a combination of fan power and sheer determination, with many happy to stand by the wayside and not helping their cause.
Rangers' situation has been met with more dismay in four days than Airdrieonians did in four years and had politicians and observers been as quick to react to the predicament in Airdrie than they have done at Govan, then perhaps a part of football's history may have lived on.
IN DETAIL