Scandinavian consortium set to bid for Hearts 'within two weeks'
Nordic business figures could move alone, or along with Foundation of Hearts, to buy the club.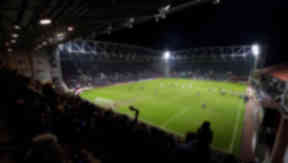 A consortium of Scandinavian business figures hopes to bid to buy Hearts within the next two weeks.
The group, consisting of four Norwegians and two Swedes, has been laying the groundwork for a bid for Hearts for around 11 months.
Now, after statements from Lithuania and Edinburgh this week regarding the club's parlous financial state, STV has learned that the group is entering the final stages before a bid is made.
On Wednesday it was confirmed Ukio Bankas has entered bankruptcy proceedings and liquidators Valnetas said they wished to keep Hearts afloat and sell them on as a going concern.
The following day Hearts released a board statement saying they required an urgent cash injection – from fans buying season tickets and from the forced sale of players – to stay afloat over the summer.
Tom Grahn was the project manager of the Scandinavian takeover bid through the Crest Sportsgroup.
He acted on behalf of the interested consortium to come up with a plan for a bid. On Thursday he confirmed the project has been handed to the group, who will now negotiate directly to purchase Hearts.
He said that a bid, either alone or in conjunction with others, was close.
Mr Grahn told STV: "Neither of the statements from Valnetas or Hearts are surprises.
"The one from the Hearts board on Thursday just confirms that time is running out.
"The Scandinavians have talked to both the administrators and other potential buyers, including the Foundation of Hearts, for some time and expect to make a move, alone or in co-operation with others, within the next two weeks."
Last month STV reported how the Nordic group planned to buy Hearts through the administrators in Lithuania.
The six, all Edinburgh-educated Hearts fans, propose a model of running the club similar to that in Sweden, where fans have the majority stake in all football teams.