Scandinavians plot next move after Hearts investment offer is rejected
The group of potential bidders will meet in next 24 hours to hone their plan to buy Hearts.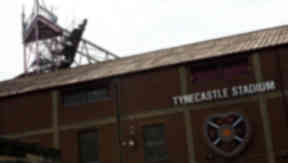 The consortium of Scandinavian business figures looking to buy Heart of Midlothian remains interested in bidding for club, despite having an offer of investment rejected at the weekend.
The group of six – four from Norway and two from Sweden – approached Hearts at the weekend with an offer to help the club financially to stave off the threat of administration and a winding up petition from HM Revenue and Customs.
The offer, which is believed to have had caveats with the potential to reclaim the money from future transfer fees, did not get far and Hearts proceeded to file papers indicating a willingness to enter administration on Monday.
It was believed prior to the process of entering administration began, that Hearts required £500,000 to cover costs until the start of the season, when television revenue is released and regular ticket sales can be counted upon.
STV understands the Scandinavians were hopeful of unveiling their plans in Edinburgh this week but events since Monday could delay that.
They are set to meet to discuss how to approach the bid in the next 24 hours, by which time Hearts are could officially be in administration.