SPL financial health check: Hibernian
A look at the state of finances at Hibernian from PricewaterhouseCooper's most recent report and previous findings over five years.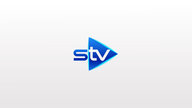 The data presented is taken from PricewaterhouseCooper's financial reports into the Scottish Premier League, extracting available figures from their latest findings and previous releases.
For a general overview on the state of the SPL clubs' finances, you should read: SPL clubs record profit but report warns of uncertain financial future.
Summary
Hibernian's turnover dropped in the period from 2009 to 2010, although there were a number of contributing factors, namely the closure of the East Terrace at Easter Road to allow for the construction of the new East Stand from February 2010 until the end of the season.
Attendances
2009/10: 12,164
2008/09: 12,684
As comparison:
2004/05: 12,539
2001/02: 11,588
Wages
 
2009/10: £4,798,000
2008/09: £4,742,000
2007/08: £4,591,000
2006/07: £4,000,000 (circa)
2005/06: £3,600,000 (circa)
 
Wage-to-turnover
 
2009/10: 68%
2008/09: 61%
2007/08: 57%
Profit/loss before tax
 
2009/10: £139,000 profit
2008/09: £686,000 profit
2007/08: £1,185,000 profit
2006/07: £7,500,000 profit (circa)
2005/06: £2,200,000 profit (circa)
 
Net debt
 
2009/10: £4,062,000
2008/09: £3,584,000
2007/08: £2,851,000
2006/07: £3,000,000 (circa)
2005/06: £7,000,000 (circa)
 
Director comment, Jamie Marwick, financial director
 
"The annual review valued Easter Road Stadium and Hibernian Training Centre – the Club's first-class training facility some 25 minutes' drive from the stadium – at just over £23m before fully taking account of the new East Stand, which has been constructed at a cost of approximately £500 a seat, thereby representing excellent value for money."