Rangers newco vote: The SPL powerbrokers in their own words
The positions of every team in the SPL which will vote on whether to admit a Rangers newco on July 4.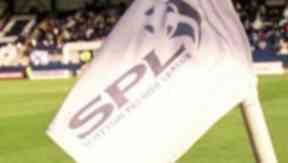 The 12 Scottish Premier League member clubs will meet on July 4 to decide whether to admit a new company to the league.
The newco, currently known as Sevco 5088 but which plans to trade as The Rangers Football Club, will seek to transfer the share of Rangers FC to itself in order to compete in the SPL next season.
The Rangers Football Club PLC, which remains in administration ahead of a liquidation process while the newco is set up by businessman Charles Green, will get a vote through its existing share. This will be cast by the administrators, Duff and Phelps.
A majority of eight votes to four are required to allow the newco to assume the place in the SPL. Under pressure from fans, the majority of whom are opposed to allowing a newco to enter the SPL, many clubs have stated their position prior to the vote.
Known likely votes to date
Yes: Rangers
No: Dundee United, Hearts, Hibernian, Inverness Caledonian Thistle, Aberdeen, St Johnstone, St Mirren, Motherwell
Aberdeen
Stewart Milne, chairman: "Traditionally we have preferred not to make public our voting intentions, but in light of the level of interest and the fact other clubs have chosen to show their hand, on this occasion I can confirm it is our intention to oppose readmission to the SPL for any Rangers NewCo.
"If readmission were to be refused, webelievethe appropriate course of action would be for Rangers NewCo to apply for membership to the SFA and to submit an application for admission to the SFL.
"Reorganisation of the game is a priority and is something we have been actively involved in for a long time, but it is not something that should be rushed through just to deal specifically with one club.
"As we have indicated there are a number of other areas that we feel need to be addressed openly in the coming period if Scottish football fans are to feel that their views have been properly taken into account." Monday, June 25
Likely vote: No
Celtic
Peter Lawwell, chief executive: "We are fully aware of our supporters' concerns regarding the current situation across Scottish football and the breadth of opinion within our supporter base. The issues are complex and there is much uncertainty.
"Our guiding principle is that we will do what is in the best interests of Celtic Football Club and our supporters, consistent with upholding the interests and reputation of Scottish football. I can also give assurance that we will communicate further and directly with supporters at the appropriate time." Thursday, May 10
Dundee United
Stephen Thompson, chairman: "The Board of Directors of Dundee United are unequivocal in the belief that a form of sporting punishment must form part of the reasoning behind any decision made and, therefore, cannot vote the newco into the SPL.
"General sporting integrity and, more importantly, the integrity of Scottish football must also play a significant part in the decision making process.
"It is our belief that any form of sporting punishment must be unambiguous in the message it displays." Thursday, June 21
Likely vote: No
Heart of Midlothian
Vladimir Romanov, owner: "The football mafia represented by former owners of Rangers FC and Rupert Murdoch's media are to blame for some of the worst problems to hit Scottish football and must not be allowed back in under any circumstances.
"As regards the club itself, we can only express our deepest condolences to its supporters, who have been lied to for so many years.
"It had to happen sooner or later. Victories were achieved not by sporting merits, but through slander, conspiracies amongst players and their poaching via third parties, unfair pressuring of referees, who in themselves are as valuable to the fabric of football as the football stars themselves.
"Supporters deserve a new beginning and have to accept the fact that their club has to start from the lower league, keeping order in the SPL and without creating unfair competition with other clubs." Thursday, June 21
Likely vote: No
Hibernian
Hibernian club statement: "Following a meeting of its Board of Directors, Hibernian FC confirmed that the Club will vote against the transfer of the Rangers share in the SPL to a newco at the General Meeting of SPL clubs on 4 July 2012.
"This re-affirms the view of the Board that the sporting integrity of the SPL is of paramount importance.
"The Board is also acutely aware that in making this decision, Hibernian - like other clubs in the SPL - will suffer collateral financial damage at a time of severe economic hardship and uncertainty.
"The Board believes it is time for all fair minded supporters to get behind their clubs and to contribute in whatever way they can to the viability of the professional game in Scotland." Sunday, June 24
Likely vote: No
Inverness Caledonian Thistle
Kenny Cameron, chairman: "The club will be voting 'no' to an application for SPL entry from a new company which has acquired the assets of Rangers following the liquidation of the previous company.
"Having considered all the options and following a very productive discussion with the Supporters Trust Board members the ICTFC directors are unanimous in their decision.
"We have listened to all our customers and taken the decision and we now look forward to their support going forward.
"Our sympathies go to the many small businesses in and around Glasgow who have or will suffer through no fault of their own and the Rangers supporters who are not to blame for their club's difficulties but have also found themselves out of pocket through the actions of others.
"We would be in a completely untenable position, financially and morally, if we defied the overwhelming demand of our own paying customers who are, after all, what Caley Thistle are all about." Monday June 25
Likely vote: No
Kilmarnock
Michael Johnston, chairman: "It is the club's intention to consult directly by post and email with our most important stakeholders - shareholders and season ticket holders.
"We are well aware of the strength of feeling that has already been articulated on this issue but believe that it's important for every shareholder and adult season ticket holder to be provided with an opportunity to contribute a personal opinion.
"We owe it to our supporters to provide the most up to date facts available." Friday, June 22
Motherwell
Club statement: "The Board of Motherwell FC asked members of the 'Well Society and shareholders to vote on the question of whether Motherwell should vote to allow a 'Newco Rangers' to remain in the SPL in 2012/13 season.
The results of the ballots returned were are as follows:
Yes: 119 (18%) | No: 542 (82%) | Votes not returned: 247 Tuesday, July 3
Likely vote: No
Rangers
Charles Green, owner 'The Rangers Football Club': "An application has already been made by the company to register with the Scottish Football Association and to participate in the SPL.
"These applications will be considered over the next few weeks and I will continue to have discussions with the football authorities in relation to the Club's position." Thursday, June 14
Ross County
Roy McGregor, chairman: "I will listen to the arguments. I will not prejudge. We are taking a calculated risk on our budget for next season and it was done before this situation. It will make no difference." Wednesday, June 13
St Johnstone
Board statement: "The present economic climate has made it extremely difficult for anyone involved in football and any reduction in income will have a serious impact on this Football Club.
"Notwithstanding the potentially damaging financial implications, the Board believes that sporting integrity should not be sacrificed in favour of economic expediency.
"Over the last few weeks there has been a mounting groundswell of opinion amongst our fans which has clearly shown that the vast majority of our supporters would not favour an application by newco Rangers to the SPL. This has simply reaffirmed the Board's position.
"It is important that a clear and unambiguous message goes out from the custodians of Scottish Football that this sort of scenario should never be allowed to happen again.
"As a result, St Johnstone Football Club will not support an application by newco Rangers to join the SPL.
We would urge all St Johnstone fans to get behind the Club and offer their support in the challenging season which lies ahead." Monday, June 25
Likely vote: No
St Mirren
Chairman Stewart Gilmour: "I made it perfectly clear that our directors' view was that our club would not be voting for a newco entry to the SPL, directly to the officials of Rangers Newco.
"This meeting was held in confidential circumstances to allow both parties to enable the other to see there respective positions.
"A very positive meeting was held, however, the position of St Mirren has not changed and our stance of sporting integrity was maintained against the very pressing commercial arguments." Friday, June 29
Likely vote: No