Vote on Rangers newco being accepted into SPL 'could be postponed'
Twelve representatives will meet at Hampden on Wednesday to rule on the club's future.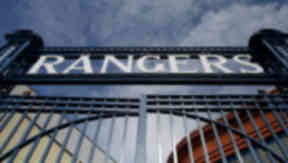 An expected vote on newco Rangers' future in the Scottish Premier League could be postponed.
The 12 representatives of the league's member clubs will meet at Hampden on Wednesday and will be presented with a resolution to vote upon an application to transfer the Ibrox side's member share.
Sevco Scotland Limited, led by chief executive Charles Green, has applied to have the league share transferred to it, something which requires an 8-4 majority vote to be passed.
STV understands however that there is a feeling that SPL clubs could push back their decision, with one chairman saying an adjournment was "highly probable".
It is believed those in power at top flight clubs would instead prefer to wait for the verdict of an SFL vote, scheduled to take place next Thursday, over whether the Rangers newco could be admitted into the First Division for the coming season.
SPL chief executive Neil Doncaster also conceded in a series of radio interviews on Wednesday morning that the vote may not take place as expected.
If the SPL vote does go ahead, seven clubs have already publicly declared they will vote against Sevco purchasing the share. Motherwell could also say no to the newco, after their fans voted unanimously against the plans. Rangers are entitled to a vote in the process.
Mr Green has spent the last 48 hours before the vote lobbying SPL chairmen in a last minute attempt to change their minds, warning on Tuesday that Scottish football could collapse financially if a compromise is not found.