SPL confirm investigation into claims Rangers paid players through EBTs
An investigation commission with the power to impose sanctions will look at the alleged 'dual contracts'.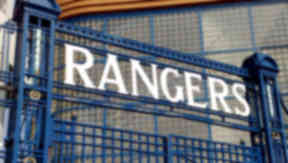 The SPL has appointed an independent commission to investigate whether Rangers breached its rules in the way it paid its players over more than a decade.
The commission will determine whether the club breached the SPL's rules in relation to alleged EBT payments and arrangements for players between 2000 and 2011.
The prospect of an investigation into alleged dual contracts has been a sticking point in negotiations between Rangers and the football authorities to allow the club to play in this season's competitions.
Rangers were awarded a conditional licence by the SFA late last Friday, clearing them to kick off their Ramsdens Cup tie at Brechin City on Sunday.
The licence will be made permanent once Rangers' administrators Duff and Phelps hand over the club's SPL member share to Dundee, which is due to happen on Friday.
Sevco Scotland also accepted the sanctions imposed on oldco Rangers under Craig Whyte's stewardship for bringing the game into disrepute, including a 12-month transfer embargo to begin on September 1 and accepting liability for all footballing debts.
Licence wrangle
The SPL probe was launched in early March and delayed for months by the failure of Rangers' administrators to hand over documents.
Rangers had pressed the SPL to drop the investigation in return for transferring its member share, but the league last week reserved its position on the issue.
The commission will also have powers to determine what sanctions should be imposed if Rangers did indeed breach the rules.
In a statement, the SPL said: "The Scottish Premier League today announced that it has appointed an independent commission to inquire into alleged EBT payments and arrangements made by Rangers in relation to players during the period from 2000 until 2011.
"The commission will determine whether during that period in relation to alleged EBT payments and arrangements for players, Rangers was in breach of the relevant SPL Rules.
In the event that the independent commission decides that such breach or breaches occurred the independent commission will have powers to determine what sanctions, if any, are appropriate.
'Irresponsible' response
In recent weeks the language between Rangers and the authorities has become increasingly acrimonious, with Ibrox chief executive Charles Green claiming the club's demotion to Division Three had been driven by "bigotry and jealousy".
Mr Green said: "Some of it has been driven by bigotry, some of it's been driven by jealousy and some of it's been driven by all the wrong motives.
"We've got a position whereby Rangers were thrown out of the league and these clubs are still appealing with fans to buy season tickets."
He added: "My frustration's been, after 30 years of business, I have never experienced anything like the last three months."
Manager Ally McCoist also weighed in, accusing the SPL of pursuing a "hostile" agenda towards Rangers and the authorities of creating a "ludicrous situation".
He said: "In recent days, I have been in a number of meetings with Stewart Regan, Rod Petrie and other senior SFA figures - and despair at the lack of leadership shown."
SFA chief executive Stewart Regan hit back by branding some of the comments emerging from Ibrox "irresponsible".
He said: "Some people don't like those decisions. They're entitled to that opinion but we have to do what's right and that's what we've done.
"Some of the comments that have been made by a number of individuals in recent weeks have been quite undignified and have been quite irresponsible at times.