Rangers await panel verdict on outstanding Lord Nimmo Smith EBT fine
An arbitration hearing has been held in relation to a disputed fine of £250,000 levied against Rangers in 2013.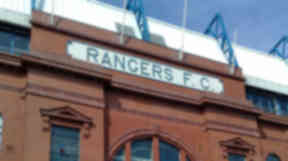 Rangers are awaiting the outcome of a tribunal which will rule on whether the Ibrox club has to pay an outstanding amount of £400,000.
The £250,000 fine, plus costs of £150,000, relates to a charge brought against Rangers oldco by the SPL in relation to the use of undisclosed payments to players in the form of Employee Benefit Trusts (EBTs) over a period of 11 years.
A commission set up by the SPL, headed by Lord Nimmo Smith, ruled that the league's rules had been breached and the fine was levied against the oldco, which is now in liquidation.
The Scottish Professional Football League, created as a result of the merger between the SPL and the Scottish Football League, pursued Rangers newco for payment.
Rangers admit under the terms of the 'Five Way Agreement', which allowed them to participate in Scottish football through entry to the bottom tier, the newco would be responsible for any sanctions imposed on the oldco by Scottish football's governing bodies.
But they claim the subsequent actions of the SPFL mean they "waived all and any right it may have had to insist upon payment under the clause." The SPFL dispute that accusation.
As a result, the Scottish Football Association was asked to convene an Arbitral Tribunal to rule on the matter.
The tribunal sat on October 29 and 30 to consider the matter but no decision was reached immediately. Members of the panel will now consider the matter and return a verdict at a later date, though no timescale has been set for a decision to be reached.
The SPFL rules allow for any outstanding fines or payments due to the league to be deducted from payments that are routinely made to member clubs. The SPFL Board had already intimated to Rangers that they intended to withhold payment of the outstanding fine, prompting Rangers to take the step of asking for arbitration.
News that a decision on the fine is pending comes on the same day that Rangers published their annual accounts and announced that £2.5m of additional funding would be required by the end of the season.