Lord Nimmo Smith to chair SPL's "EBT payment" investigation into Rangers
STV understands the independent commission is unlikely to sit before October.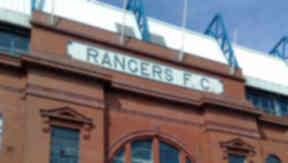 Lord Nimmo Smith will chair the Scottish Premier League's independent commission into "alleged EBT payments" at Rangers, the league have announced.
STV understands the panel, which will also comprise of Charles Flint QC and Nicholas Stewart QC, are unlikely to sit before October.
Rangers have been contacted by the SPL over the next stage of the investigation, which follows an initial inquiry which determined there was a case to answer relating to alleged non-contractual payments to players between 2000 and 2011.
Lord Nimmo Smith chaired a Scottish FA investigation into rule breaches by the club earlier in 2012, ruling that Rangers had brought the game into disrepute and that their former owner, Craig Whyte, was not a fit and proper person to hold a position in association football.
The findings from his report eventually led to a 12-month registration embargo being placed upon the Ibrox side, which was successfully challenged in the Court of Session before later being accepted by new chief executive Charles Green as part of the deal to transfer the club's membership of the governing body to his new company.
A statement from the league read: "The Scottish Premier League today announced that the independent commission to inquire into alleged EBT payments and arrangements made by Rangers in relation to players during the period from 2000 until 2011 will be chaired by Lord Nimmo Smith.
"The other members of the independent commission are Mr Charles Flint QC and Mr Nicholas Stewart QC.
"The commission will determine whether during that period in relation to alleged EBT payments and arrangements for players, Rangers was in breach of the relevant SPL rules.
"In the event that the independent commission decides that such breach or breaches occurred the independent commission will have powers to determine what sanctions, if any, are appropriate."