HMRC considers appeal as it concedes Rangers tax case defeat
A tribunal failed to reach a unanimous verdict in the case against Murray Group Holdings.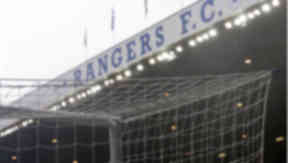 HM Revenue and Customs are considering an appeal after conceding it "lost" a tribunal to prove Rangers players were paid through a tax avoidance scheme between 2001 and 2010.
Murray Group Holdings, which through a subsidiary held a controlling interest in the former Rangers Football Club plc during the time of the payments into Employee Benefit Trusts, won its appeal against an assessment for tax, national insurance and penalties on the loans in a verdict delivered on Tuesday.
The three-person tribunal failed to reach a unanimous verdict in favour of HMRC's claim, finding that most trusts were "valid" and that the loans remain recoverable by the trusts formed.
"We are disappointed that we have lost this stage of the court process," HMRC said in a statement to STV. "We are considering an appeal.
"The decision was not unanimous and the diligence of HMRC investigators was acknowledged by the whole tribunal.
"HMRC is committed to tackling avoidance and it is right that we challenge the type of avoidance seen in this case."