Scottish Premier League decision on new financial fair play rules adjourned
Representatives from the 12 member clubs met on Monday, with eight resolutions on the table.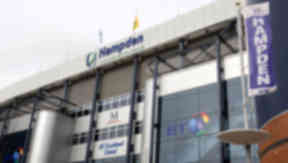 A meeting over new financial fair play rules for the Scottish Premier League has been adjourned, with clubs requiring further "clarity" over the proposals.
Representatives from the league's 12 member clubs met at Hampden on Monday morning, with eight resolutions to amend SPL regulations on the table.
The most significant proposals involved changes to the rules for clubs going into administration, and clarifying the process for any team which wished to form a new company and apply for the oldco's member share to be transferred.
Clubs will meet again on Monday, May 7, although SPL chief executive Neil Doncaster has said there is no indiciation whether a vote will be held on that date.
Doncaster, who addressed the media shortly after 12pm, said it was important "not to do anything today which might have long-standing consequences".
Proposed changes
Most notable among the proposed new rules are plans to set out penalties for "insolvency transfer events", where an insolvent club creates a new company and transfers its SPL share and membership to the new entity.
It is also proposed the SPL rules will be changed to increase the penalty for a club that enters administration.
Rangers were deducted 10 points after appointing Duff and Phelps in February but under the proposed changes a club would be deducted 15 points or one third of their total points from the previous season at the point of going into administration.
Immediate future
Doncaster also made clear that any application by Rangers to transfer their share to a newco ahead of any proposed vote would be dealt with under the SPL's current articles of association.
At present, the SPL board would vote upon any application to move a share to a newco, while also holding the right to impose any sanctions it saw fit for doing so.