SPL clubs record profit but report warns of uncertain financial future
A PricewaterhouseCooper report signals a £1 million profit in 2009/10 but warns those figures do not tell the full story.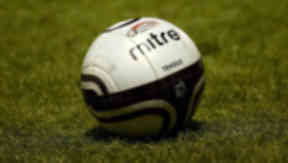 Clubs in the Scottish Premier League collectively record a profit in season 2009/10 but have been warned of tough financial times ahead in a report by PricewaterhouseCooper.
The findings, which look at all 12 SPL clubs the season before last, also warn that sides are dependent on selling players to balance the books, a strategy which the report warns may be contributing to a continued dip in attendances.
Despite profit across the board, nine clubs recorded a loss, with Celtic, Dundee United and Rangers in the black. Debt forgiveness also contributed to an overall profit of £1 million, with Hearts seeing an £8 million deficit wiped out.
The collective report is in stark contrast to the £22 million losses a season previous but David Glen, head of tax for PricewaterhouseCooper in Scotland, has warned the picture of health does not represent an upward curve in financial fortunes.
"On the face of it, the £1 million profit is certainly a brighter outlook than the previous reviewed season," he said. "However, a closer look at the finances tells a very different story.
"Both Hearts and Kilmarnock results were boosted by related parties forgiving £8 million and £1 million of debt respectively, so the financial results posted don't reflect the underlying performance of the club.
"Rangers' performance in the Champions League group phase turned a prior year operating loss of £8.5 million into a £12.4 million operating profit - a substantial £20.9 million swing that is substantially down to their European performance.
"So by making reasonable adjustments for these two factors, the reality is that the SPL generated an underlying loss of circa £16 million. Adjusted turnover was circa £156 million, representing a fall of 6 per cent.
"The underlying operating loss was £6 million, with only the Old Firm and Dundee United producing an operating profit – every other club was loss making at this level."
A total of £12 million was made by SPL clubs by selling player registrations, with the sales of Scott McDonald and Barry Robson by Celtic to Middlesbrough, as well as Birmingham City's purchase of David Murphy from Hibernian, contributing over half that figure.
Glen added: "It's becoming more and more apparent that one of the most likely solutions to balance the books will be an ongoing reliance on profitable player trading.
"The warning here is that applying a successful model must be carefully balanced against appeasing fans' expectations and compromising playing standards.
"The lure of the affluent Premiership and top Championship sides south of the border are proving difficult to resist for some of the SPL's top talent, which in financial terms is no bad thing for a club.
"Clubs such as Hibs have been particularly skilled at nurturing home-grown talent and selling it on for pure gain. For fans it may feel like the quality is being stripped from their club and I'm sure that this is another contributing factor to the fall in attendance figures. Losing customers is a dangerous situation for the SPL to be in."
The largest loss in 2009/10 was recorded by Celtic at £2.1 million, with their city rivals Rangers posting the largest profit at £4.1 million, largely down to the club's participation in the Champions League.
Celtic also held the league's highest wage bill at £36.5 million, in contrast to Hamilton, the side with the lowest salaries, at £1.5 million.
Attendances dropped across the board, with Celtic seeing 21 per cent drop off their average gate in 2009/10, with Aberdeen suffering the second biggest dip at 19 per cent.
The average gate dropped by 1,523 to 13,926, marking the most significant drop in paying customers since the SPL was formed in 1998.
"Put simply, the SPL has not been able to escape the grip of the recession," concluded Glen. "Clubs need to manoeuvre the financial model and find alternative income streams - finding ones that keep fans happy is the difficult part."