Celtic reject blasts Parkhead 'old school crap'
Ex-Celtic youth player launches stinging attack on Celtic.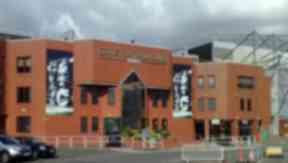 Former Celtic youth player Jacob Lensky has launched a surprising and scathing attack on his former employers. Lensky, part of the Celtic youth team that won the SPL Under-19 title is now playing club football in the Netherlands but has spoken out about the club he left more than three years ago.
Lensky left Celtic in September 2006 to join Feyenoord after failing to make the grade at Parkhead. After a year out with depression the Canadian-born player joined Eredivisie side Utrecht and appears to have his career back on track. However, the midfielder told the Scottish Sun that he was glad to have left Glasgow to get a first team chance.
"It was a choice I made because I felt they didn't give me the chance I deserved at Celtic," Lensky said.
"Maybe it was due to my age, but I felt like most of the guys were not easy to get along with.
"Erwin Koeman at Feyenoord wanted me for the first team. At 17 it was a big step but for me it was a no-brainer."
Lensky has been well-travelled, having played youth football at Anderlecht, Sparta Prague, Slavia Prague and Blackburn Rovers before signing at Celtic. However, the long-standing tradition where youth team players clean the boots of their senior colleagues did not go down well with the young player.
"Do you want to shine shoes at Celtic – what kind of old-school crap is that? – or move to a first-team squad?" Lensky said.
The midfielder, who swapped nationality to appear for Czech Republic under-21s after playing for Canada's Under-23 side, made only one first-team appearance at Feyenoord before retiring for the game. However, the troubled player returned to the Netherlands to sign with Utrecht and is holding down a starting spot.
"I had to earn my chance, despite what everyone thought of me," he added.