Matthews delighted to have joined 'massive' Celtic
Welsh full-back Adam Matthews has spoken of his delight at winning a move to Celtic, as he hopes to secure a first team place for club and country.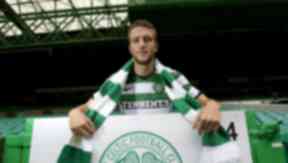 New Celtic star Adam Matthews has professed his delight at signing for Neil Lennon's side, and vowed to win a starting position in the side.
The teenage full-back has been desperate to pull on the Celtic shirt since his move from Cardiff was confirmed in February.
The Welshman said: "I signed back at the start of February and ever since I signed I have looked forward to playing, but I enjoyed my time at Cardiff and I am looking forward to the challenge of Celtic.
"Celtic is a massive club, and when I came up and spoke to him and he made me feel welcome and made me feel wanted so i was happy to sign."
Matthews feels that his own style is well suited to the system that Celtic employ, and that he hopes to fit into that system sooner rather than later.
The right-back said: "I think I'm quite an attacking full back so I think the way Celtic play suits me.
"The full backs like to bomb on, and that's a strength in my game so hopefully they can look forward to that.
"The fullbacks have done well this year but see how preseason goes, and if I have a good preseason then I have every chance of starting. I am looking forward the the challenge."
Matthews, who recently won his first full Wales cap, is keen to add more international appearances to his name.
"That's my next goal, hopefully get a starting place for Celtic and cement a place in the national team."