Money may deter Alexei Eremenko from Old Firm switch
The former Kilmarnock midfielder says a lack of finance, and the riches on offer elsewhere, could put him off a return to the SPL.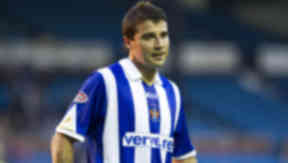 Alexei Eremenko admits the financial strength of Al-Ahli could see him switch to Dubai ahead of returning to Scotland to play for either Celtic or Rangers.
The Finnish midfielder, who earned rave reviews during a season-long loan spell with Kilmarnock last season, is training in his homeland as he tries to negotiate a move away from Ukrainian club Metalist Kharkiv.
Both Old Firm clubs have been linked with a move to bring Eremenko back to the Scottish Premier League but, with other offers on the table, the 28-year-old says a lack of finances could put paid to the prospect of another season in Scotland.
"Their wages are not very good," Eremenko said of the Old Firm clubs' interest in newspaper Helsingin Sanomat, before saying of a move to Dubai: "Al-Ahli have shown an interest. But you play, at worst, in a 45 degree heat.
"But they pay wages close to that of any top European club. A family man has to consider that."
Eremenko has a number of possible offers, saying he is aware of interest from two sides in the English Championship. But, having taken until the penultimate day of last summer's transfer window to move to Kilmarnock, the 52-times capped player again is in no rush to commit to a new club.
"I know Brighton coach Gus Poyet is interested in me," he said. "There has also been interest from Cardiff City.
"I don't want to rush and regret my decision. We will see."
Eremenko also raised the possibility of taking part in a pre-season friendly in Scotland this week, albeit with Leeds United, who will face Motherwell.
"Saturday back to Glasgow," he said on his Facebook page. "Maybe 45 minutes at Fir Park."