SPL financial health check: Falkirk
A look at the state of finances at Falkirk from PricewaterhouseCooper's most recent report and previous findings over five years.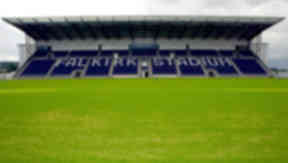 The data presented is taken from PricewaterhouseCooper's financial reports into the Scottish Premier League, extracting figures from their latest findings and previous releases.
For a general overview on the state of the SPL clubs' finances, you should read: SPL clubs record profit but report warns of uncertain financial future.
Summary
Falkirk were relegated at the end of the 2009/10 season and are now into their second campaign in the Scottish First Division. Turnover fell dramatically in their final SPL season from £5.4 million to £3.8 million.
Attendances
2009/10: 5,635
2008/09: 5,639
Wages
 
2009/10: £2,859,000
2008/09: £3,327,000
Turnover
2009/10: £3,839,000
2008/09: £5,366,000
2007/08: £4,559,000
2006/07: £4,000,000 (circa)
2005/06: £3,300,000 (circa)
 
Wage-to-turnover
 
2009/10: 74%
2008/09: 62%
2007/08: 59%
Profit/loss before tax
 
2009/10: £930,000 loss
2008/09: £120,000 profit
2007/08: £452,000 loss
2006/07: £100,000 profit (circa)
2005/06: £400,000 profit (circa)
 
Net debt
 
2009/10: £63,000
2008/09: £0
2007/08: £600,000
2006/07: £1,000,000 (circa)
2005/06: £900,000 (circa)
 
Director comment, Martin Richie, Chairman
"Following our relegation, a number of steps were taken to address the new economic reality and give us a fighting chance of promotion. Scott Arfield was sold for what we expect to turn out to be a club record fee.
 
"Changes were made to the first-team squad to address the cost base and to introduce new players. Across the business, cuts were made that meant we had to lose some of our dedicated staff, and for those remaining it was more work for less reward."