SPL financial health check: Hamilton
A look at the state of finances at Hamilton from PricewaterhouseCooper's most recent report and previous findings over five years.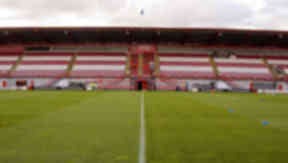 The data presented is taken from PricewaterhouseCooper's financial reports into the Scottish Premier League, extracting figures from their latest findings and previous releases.
For a general overview on the state of the SPL clubs' finances, you should read: SPL clubs record profit but report warns of uncertain financial future.
Summary
Now relegated to the Scottish First Division, Hamilton recorded the lowest turnover of all SPL clubs in 2009/10 of circa £2.5 million, up from £1.9 million the season previous.
PwC's figures for 2009/10 were based on projections as the club only filed abbreviated accounts at the time of compilation.
Attendances
2009/10: 3,005
2008/09: 3,708
Wages
 
2009/10: £1,543,000
2008/09: £1,050,000
Turnover
2009/10: £2,543,000
2008/09: £1,859,000
2007/08: £1,112,000
2006/07: £500,000 (circa)
2005/06: £500,000 (circa)
 
Wage-to-turnover
 
2009/10: 61%
2008/09: 56%
2007/08: 63%
Profit/loss before tax
 
2009/10: £863,000
2008/09: £269,000
2007/08: £77,000 loss
2006/07: £250,000 loss (circa)
2005/06: £200,000 loss (circa)
 
Net debt
 
2009/10: £0
2008/09: £7,000
2007/08: £0
2006/07: £50,000 (circa)
2005/06: £50,000 (circa)