Zander Diamond looks to England or abroad after Hearts disappointment
Aberdeen defender unfazed by collapse of Tynecastle move.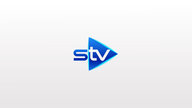 Zander Diamond has said that he has no long-term injury problems and will prove his fitness to any club following the collapse of his move to Hearts.
The Tynecastle club had offered Diamond a three-year contract only to withdraw it after a medical caused the club to have concerns over an ankle injury. Diamond, out of contract at Aberdeen, says he will now consider a move to England or abroad.
"The longer it dragged on, the more I started to think it wasn't going to happen," the player told the Scottish Sun.
"In the end, it wasn't a bombshell when Hearts pulled out. But it's made me more determined than ever."
Hearts manager Jim Jefferies had sold Diamond on a move to Tynecastle and the defender admitted he was grateful to have been given the opportunity despite the unsatisfactory conclusion. "Everything he said was positive and I wanted to work with him," he said. "But it wasn't meant to be."
The 26-year old is now looking for a new club for next season and, having spent his entire career at Aberdeen so far, says he is ready to broaden his horizons.
"I've played in Scotland for nine years so maybe I need to broaden my horizons and look outwith the SPL," he said. "I believe a club will come in for me and I believe I can prove the doubters wrong.
"I've faced many challenges in my career so far and this is another one to take on. I'll now plan for the future, whether it's in Scotland, England or even abroad."