SPL financial health check: Hearts
A look at the state of finances at Hearts from PricewaterhouseCooper's most recent report and previous findings over five years.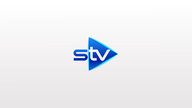 The data presented is taken from PricewaterhouseCooper's financial reports into the Scottish Premier League, extracting available figures from their latest findings and previous releases.
For a general overview on the state of the SPL clubs' finances, you should read: SPL clubs record profit but report warns of uncertain financial future.
Summary
Hearts are one of the few clubs to have significantly increased their gates during the last decade. A relatively sustained period of success on the pitch is reflected in the fact that the Edinburgh club now have the third highest average gate in the country.
However, in spite of wages being reduced year-on-year by over a million pounds, the club continue to pay out significantly more money in player salaries than they take in, and would need to halve their wage bill to meet the suggested 60 per cent wage-to-turnover ratio. The modest profit achieved in 2009/10 was only possible thanks to the main shareholder writing off a debt of £7.9m, as the largest net debt in the division continues to grow.
Attendances
2009/10: 14,484
2008/09: 14,398
As Comparison
2004/05: 12,272
2001/02: 12,080
Wages
 
2009/10: £9,114,000
2008/09: £10,477,000
2007/08: £11,319,000
2006/07: £13,000,000 (circa)
2005/06: £10,000,000 (circa)
Turnover
2009/10: £7,908,000
2008/09: £8,307,000
2007/08: £9,161,000
2006/07: £10,000,000 (circa)
2005/06: £10,200,000 (circa)
 
Wage-to-turnover
 
2009/10: 115%
2008/09: 126%
2007/08: 124%
Profit/loss before tax
 
2009/10: £39,000 profit
2008/09: £8,634,000 loss
2007/08: £3,530,000 loss
2006/07: £13,000,000 loss (circa)
2005/06: £7,000,000 loss (circa)
 
Net debt
 
2009/10: £36,100,000
2008/09: £34,779,000
2007/08: £31,106,000
2006/07: £38,000,000 (circa)
2005/06: £30,000,000 (circa)
 
Director comment, Sergejus Fedotovas, director
"Increasing operational efficiencies will remain a key focus of the board. In tandem with this, the board continues to investigate the related revenue-generating opportunities through a redeveloped Tynecastle Stadium. The new retail franchise agreement with SRM is also strengthening financial margins from off-field operations.
"Financial figures will also be boosted in the next financial year, with the inclusion of the £10m debt-for equity plan approved by shareholders in November 2010. This further emphasises the commitment of UBIG to continue to support the company."