SPL financial health check: Motherwell
A look at the state of finances at Motherwell from PricewaterhouseCooper's most recent report and previous findings over five years.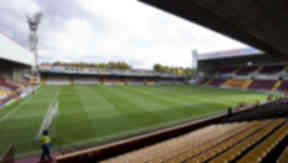 The data presented is taken from PricewaterhouseCooper's financial reports into the Scottish Premier League, extracting figures from their latest findings and previous releases.
For a general overview on the state of the SPL clubs' finances, you should read: SPL clubs record profit but report warns of uncertain financial future.
Summary
Qualification for the Europa League for a second successive season offset a reduction in revenue, caused mainly by the collapse of Setanta, and a decline in attendances.
Attendances
2009/10: 5,307
2008/09: 5,522
As comparison:
2004/05: 6,960
2001/02: 5,879
Wages
 
2009/10: £3,350,000
2008/09: £3,413,000
2007/08: £3,412,000
2006/07: £2,400,000 (circa)
2005/06: £2,500,000 (circa)
Turnover
2009/10: £4,380,000
2008/09: £4,430,000
2007/08: £4,653,000
2006/07: £3,800,000 (circa)
2005/06: £3,800,000 (circa)
 
Wage-to-turnover
 
2009/10: 73%
2008/09: 77%
2007/08: 76%
Profit/loss before tax
 
2009/10: £19,000 profit
2008/09: £704,000 loss
2007/08: £384,000 profit
2006/07: £0 (circa)
2005/06: £50,000 profit (circa)
 
Net debt
 
2009/10: £407,000
2008/09: £471,000
2007/08: £431,000
2006/07: £550,000
2005/06: £500,000
 
Director comment, Stuart Robertson, director
"Currently, Scottish football is at a crossroads and bold decisions are required to ensure its long-term prosperity, and the board has played a very full part in these deliberations. Whatever the outcome, Motherwell Football Club will require the support of the entire Motherwell community to maintain its presence as one of the premier teams in Scottish football."