SPL financial health check: Rangers
A look at the state of finances at Rangers from PricewaterhouseCooper's most recent report and previous findings over five years.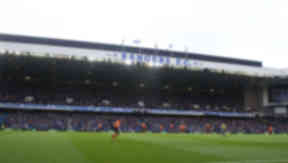 The data presented is taken from PricewaterhouseCooper's financial reports into the Scottish Premier League, extracting figures from their latest findings and previous releases.
For a general overview on the state of the SPL clubs' finances, you should read: SPL clubs record profit but report warns of uncertain financial future.
Summary
 
Rangers' involvement in the group stages of the Champions League contributed to a growth in revenue, compared to the previous year when they were knocked out in the qualifying rounds. The club lost £1.4 million in revenue from the collapse of Setanta in 2009/10.
The figures below represent the findings at the end of the 2009/10 season. A takeover at the club since is likely to have resulted in significant debt reduction, although accounts are not yet available.
Attendances
2009/10: 47,564
2008/09: 49,534
As comparison:
2004/05: 48,676
2001/02: 47,880
Wages
 
2009/10: £28,133,000
2008/09: £30,662,000
2007/08: £34,669,000
2006/07: £25,000,000 (circa)
2005/06: £28,000,000 (circa)
Turnover
2009/10: £56,287,000
2008/09: £39,704,000
2007/08: £64,452,000
2006/07: £42,000,000 (circa)
2005/06: £62,000,000 (circa)
 
Wage-to-turnover
 
2009/10: 50%
2008/09: 77%
2007/08: 53%
Profit/loss before tax
 
2009/10: £4,200,000 profit
2008/09: £14,085,000 loss
2007/08: £6,567,000 profit
2006/07: £6,000,000 loss (circa)
2005/06: £0 profit (circa)
 
Net debt
 
2009/10: £27,074,000
2008/09: £31,118,000
2007/08: £21,559,000
2006/07: £8,000,000 (circa)
2005/06: £7,000,000 (circa)
 
Director comment, Donald McIntyre, finance director
"Last year a rigorous plan was embarked upon to reduce costs and debt levels. Cost reductions and on-field success has resulted in these targets being surpassed both in terms of profit and debt reduction. This, coupled with securing direct qualification for the 2010/11 Champions League group stages, has resulted in the club being in a more stable position financially than 12 months ago."