SPL financial health check: St Johnstone
A look at the state of finances at St Johnstone from PricewaterhouseCooper's most recent report and previous findings over five years.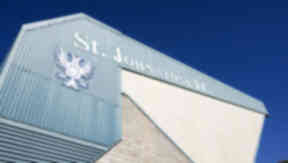 The data presented is taken from PricewaterhouseCooper's financial reports into the Scottish Premier League, extracting available figures from their latest findings and previous releases.
For a general overview on the state of the SPL clubs' finances, you should read: SPL clubs record profit but report warns of uncertain financial future.
Summary
St Johnstone's promotion back to the top flight of Scottish football in 2008/09 meant that they were able to attract a healthy fanbase back to McDiarmid Park, and somewhat ease a relatively high wage-to-turnover ratio. However, that success has meant that the club has continued to increase it's spend on wages and has run at a small loss in the past two years. However, the net debt has been gradually reduced by strong showings in the cup competitions and achieving a relatively high position in the SPL.
Attendances
2009/10: 4,717
2008/09: 3,516
As comparison:
2001/02: 4,581
Wages
 
2009/10: £2,831,000
2008/09: £1,926,000
2007/08: £1,800,000 (circa)
2006/07: £1,600,000 (circa)
2005/06: £1,400,000 (circa)
Turnover
2009/10: £4,045,000
2008/09: £2,474,000
2007/08: £2,600,000 (circa)
2006/07: £2,800,000 (circa)
2005/06: £1,700,000 (circa)
Wage-to-turnover
 
2009/10: 70%
2008/09: 78%
Profit/loss before tax
 
2009/10: £60,000 loss
2008/09: £190,000 loss
2007/08: £250,000 profit
2006/07: £400,000 profit (circa)
2005/06: £700,000 profit (circa)
 
Net surplus (no debt)
2009/10: £1,320,000
2008/09: £1,635,000
2007/08: £1,800,000 (circa)
2006/07: £500,000 (circa)
2005/06: £300,000 (circa)