Butcher aims to use Lanarkshire loaded boxing card for title shot
Iain Butcher is among the Lanarkshire-based fighters ready for the big night at Ravenscraig Sports Facility.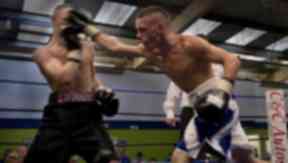 The promoter of Motherwell boxer Iain Butcher is hoping that an up-coming fight will be the launchpad he needs to contend for a British title.
Jerviston boy Butcher will be just one of the fighters on show at Ravenscraig on Friday March 8, which is already shaping up to be a Lanarkshire-loaded card.
Promoter Paul Graham reckons the boxer is now mature and strong enough to have a go at the Flyweight title, though admits he doesn't know when the 20-year-old will fight on home soil again if he does.
He said: "We have asked for Iain to be made mandatory for the British title at Flyweight. We are looking to get him that fight within the year and are confident that we can make it.
"Iain showed his maturity in his recent win over Michael Ramabalesta to lift his first title. I am confident we will see a strong performance on March 8 from him again and he will pick up his seventh straight win.
"If Iain can overcome Galin Paunov, we expect him to challenge the winner of the Kevin Satchell versus Luke Wilton for the British title on February 23.
"A fight against either of them could see Iain travel to Liverpool or Belfast and would properly happen later in the year, so it could be a while before the Lanarkshire crowds actually see him in action.
"While we always will try and secure home advantage for our fighter, in professional boxing there is no guarantee of were your next fight could be."
One other boxer who shares that sentiment is Wishaw's Ryan Scott. He hopes his return from injury can add to the flavour of the night at Ravenscraig.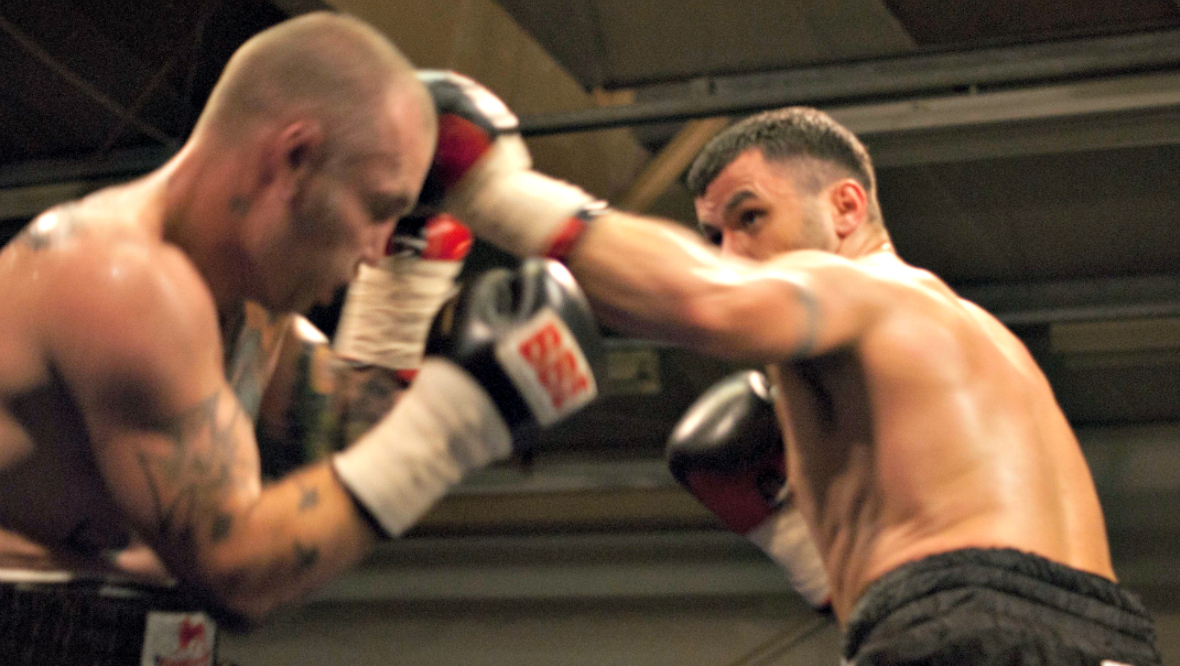 Ryan Scott (right)
Ryan's first fight was in 2008 but he didn't box again until last year before picking up an injury. He'll be facing Costas Osben on March 8.
The 29-year-old said: "There was quite a break between my first and second fight, but on my second I used this to see if I still had the magic and after six rounds with Duncan Cottier and I feel I still have a lot to offer.
"I have been training hard, working on my timing and been hitting the bag.
"I have also been getting in some serious sparring and without going to much into it – I have gone through a few sparring partners."
Promoter Graham added: "Unfortunately he picked up an injury last year which cost him a slot on our December show.
"At 29 he can't wait around so were looking for a strong performance from him.
"After a four-year-break between his debut and his second fight Scott insists that he has it in him to win honours."
Fellow Wishaw boy Mark Parvin is looking to continue his recent winning streak as a professional in his bout against Ricky Stock.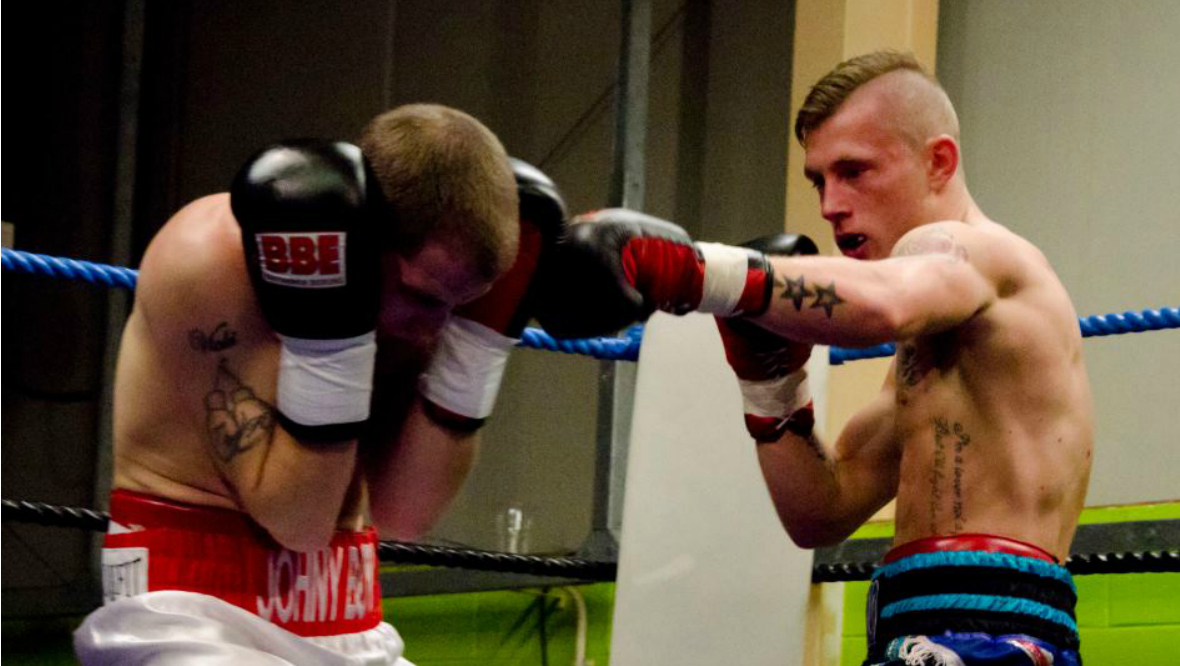 Mark Parvin (right)
"I am very excited about fighting at Ravenscraig as a Professional" said the 18-yaer-old.
"I am no stranger to the venue and I fought there loads as an amateur and won the UK Youth Championships there a few years ago.
"It's a great venue and the sort of venue when full that really is cauldron of noise."
As well as working in a butchers, he has has recently has shown his commitment to his boxing by opening up a gym with his father (and trainer) Jack.
Mark said: "My dad and I are looking to make waves in the boxing game; we have recently set up our own gym and have called it 'Fusion'. We will use it for my training but its early days yet
"All I am focusing on is March 8. We haven't got a sparring partner sorted yet but were working on that but my strength and conditioning is coming along nicely."
One fighter who believes he's fully prepped is Cambuslang's Jordan McCorry, even though he doesn't know who he'll be fighting yet.
He said: "I fought my first right round fight last Monday and picked up a good win against the tough Latvian Paval Senkovs.
"I am glad to be out again so quickly on such a big card and I feel that the time for me to look for titles is going to start on March 8."
As well as the main fight on the card, Gary McCallum v Paul Allison, recent British Masters title winner Mitch Prince will open the night with an unconfirmed opponent.
The Cumbernauld boxer said: "This is a big year for me, and I am looking to push myself into the title contention and could mix it up with either Limond or McAllister who are rumours to be fighting at some point for the Commonwealth.
"I feel I belong in that mix, but March 8 is my immediate priority."
Tickets are priced at £30 (unreserved) and £40 (ringside). Further details are available from the website, Facebook and Twitter.