Andy Murray laments poor serving in heavy defeat to Rafael Nadal
Scot says he didn't help himself in straight sets loss to the Spaniard.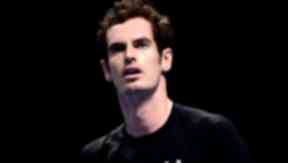 Andy Murray lamented poor serving as a key reason behind his straight sets defeat to Rafael Nadal at the ATP World Tour Finals.
The Scot went down 6-4, 6-1 to the 14-time Grand Slam champion at London's O2 Arena to leave his hopes of reaching the semi-finals hanging in the balance.
Murray now faces a showdown in his final group match against Stan Wawrinka and he identified one key area for improvement.
Speaking after the match, the Dunblane ace said: "I think that he was hitting the ball extremely well today from the back of the court.
"Like I said, from the middle till the end of the second set he played extremely well. But I didn't really help myself.
"I served poorly at the end of the first set and all through the second. That's not going to be good enough against him when he's playing that well."
The world number two took the opportunity to give himself an impromptu haircut during a break in play.
However the 28-year-old appeared irked by reporters asking about the incident in the post-match news conference.
"I don't know why such minor things make such a big deal to you guys,' he added. "I had some hair in my eye, and I just wanted to get rid of it.
"That literally took two seconds. That was it. It was nothing to do with next week or anything to do with the outcome of this match."