Serena Williams beats sister Venus in Australian Open final
Serena Williams secured a new Open-era record by beating her older sister Venus.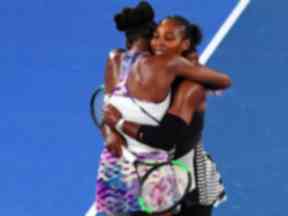 Serena Williams secured an Open-era record 23rd grand slam title by beating her older sister Venus to become Australian Open champion.
After a nervous start, Serena proved unstoppable again on Rod Laver Arena as the American won 6-4 6-4 to claim her seventh Melbourne crown.
Venus arrived on the crest of a wave, having reached her first major final since 2009, but in truth she was second-best throughout here and an upset never looked likely.
Victory means Serena finally pulls clear of Steffi Graf's 22 major triumphs and now stands just one short of Margaret Court's all-time best of 24.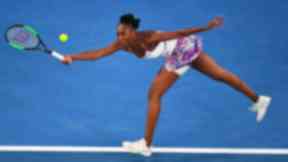 Court was sitting in the crowd here and it is not inconceivable Serena could pass the Australian's tally at Wimbledon this summer and, numerically at least, assume position as the greatest female player of all-time.
As well as pocketing the champion's cheque of 3,700,000 Australian dollars (£2.2million), she will also reclaim the number one ranking, moving above Germany's Angelique Kerber when the list refreshes on Monday.
She has more than justified that billing in Melbourne, where she lifts the Daphne Akhurst Memorial Cup having not dropped a single set in seven matches.
At 35, Serena also becomes the oldest female grand slam champion in the Open era, extending the record she set by winning Wimbledon, aged 34, last year.
When victory was confirmed after a brisk 82 minutes, the game's most successful siblings met for a warm embrace at the net.
This was Serena's 17th victory in 28 matches against Venus, 19 years after they first met professionally at this tournament in the second round.
"I would like to congratulate Venus," Serena said on court, with the trophy in her arms.
"She's an amazing person. There's no way I'd be at 23 without her, no way I'd be at one without her. She's my inspiration, the only reason I stand here today, the only reason the Williams sisters exist.
"Thank you for inspiring me to be the best player I can be. Every time you won this week, I thought 'I've got to win too'. She's made an amazing comeback.
"I don't like the word comeback because she's never left."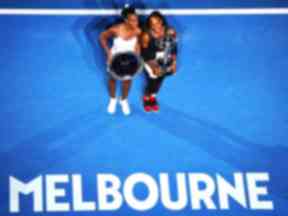 Moments before, Venus had said: "Serena Williams, that's my little sister, guys.
"Congratulations on number 23, I've been right there with you, some of them I lost against you. Your win has always been my win, I think you know that.
"All the times I couldn't be there or wouldn't be there, you were there. I'm enormously proud of you, you mean the world to me."