Andy Murray remains world number one after Djokovic exit
The Scot will not be knocked off top spot this month despite his early exit.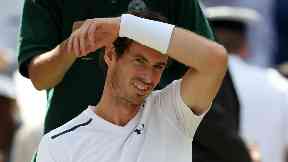 Andy Murray will remain as world number one beyond the end of Wimbledon 2017, despite his early exit from the competition.
Novak Djokovic, the only player who could replace him at the top after Rafa Nadal's last 16 exit, was forced to withdraw from his quarter-final with Tomas Berdych due to injury.
The Serbian had the opportunity to take the title as the world's best player had he won the tournament due to Murray and Nadal both dropping out before the semi-finals.
Murray says he doesn't deserve to stay at the top though after the year he has had.
"It was going to happen at some stage," he said. "I don't think anyone has stayed at number one their whole career.
"It always comes to an end and I haven't played well enough this year to deserve to stay there for much longer.
"If it doesn't happen by the end of this tournament it will happen by the end of the US Open.
"That's fine. I would rather be ranked number one but I go away now to try and find a way to get back there."
The Scot failed to defend his Wimbledon title when he was knocked out of the tournament in the quarter-finals, losing 3-6 6-4 6-7 (4/7) 6-1 6-1 to Sam Querrey.
He was visibly struggling with his ongoing hip injury on Centre Court as the American came from behind to progress.